From culture creators to hardware producers – at Match XR you get to experience the amazing solutions of various Finnish companies and organizations working towards the future of Metaverse!
Match XR's focus point lies heavily on the Expo Area, where interesting companies and organizations showcase their latest solutions focusing on extended reality (XR), Web3, artificial intelligence, and everything in between and beyond. Match XR is your chance to discover what the Finnish XR & emerging tech industry is all about!
In 2023, the Expo Area had 67 exhibitors with extraordinary solutions and demos to experience, and projects to introduce. Below you can find a list of all companies and organizations who showcased their products & projects at the Match XR 2023 event. Click on the names for more information! Living Game Intelligence Network LGIN (Metropolia UAS)
The Living Game Intelligence Network is a game industry support community of startups and volunteering mentors – seniors and experts from all around the industry. LGIN is part of the Metropolia's business incubator program Turbiini.
LGIN Pop-up at MatchXR – come and try new videogames!
LGIN (Living Game Intelligence Network) is organising a game test pop-up. Stop by and try games made by teams in the LGIN network – not many people have tried these yet! You'll also meet the developers. We even have some LGIN patches for your overalls; you can earn them by giving feedback.
At Match XR I will showcase possibilities how AR can create engaging experiences for fashion brands. (Main focus in fashion but applicable to other industries).
I'd showcase social media AR filters of real e-com products such as beanies and sunglasses that social media users
can virtually try on different products within familiar apps such as Instagram and Tik Tok. They can use the filters to help make a decision between product variations such as sunglass style and colour or just have fun an engage with the filters. This enables new possibilities to engage customers in a fun way and market the products. (Users ofter share stories with filters to followers.)
In addition I'll  showcase a semi-digital clothing (e.g) a physical hoodie that has an AR tag and reveals added digital features when you scan it through an app.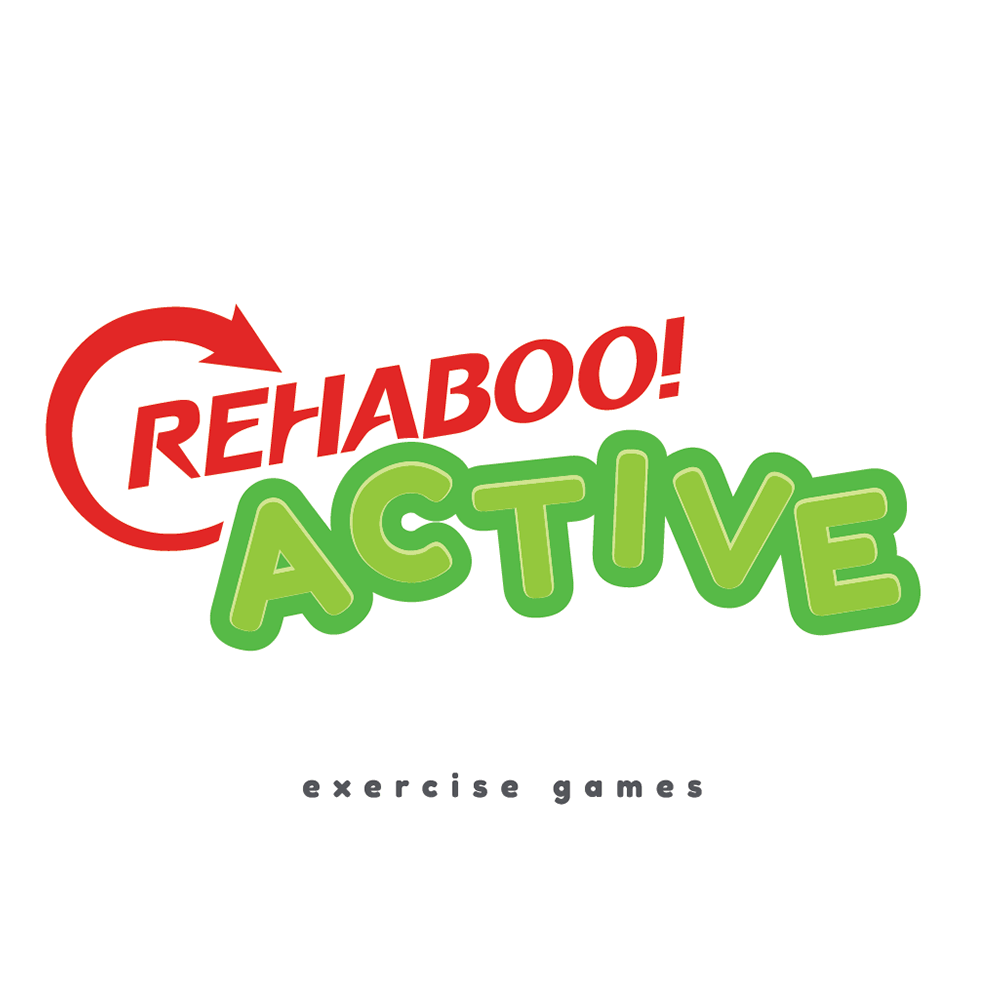 Rehaboo! makes Exercise Games, where player's body is the game controller. We fight inactivity with fun, empowering, and measurable activation methods to get people moving in an easy and fun way!
Exercise with games on laptops or our game totem at facilities (or connect a mobile device to screen) and get active anywhere. Rehaboo! games are using cloud based AI for motion sensing.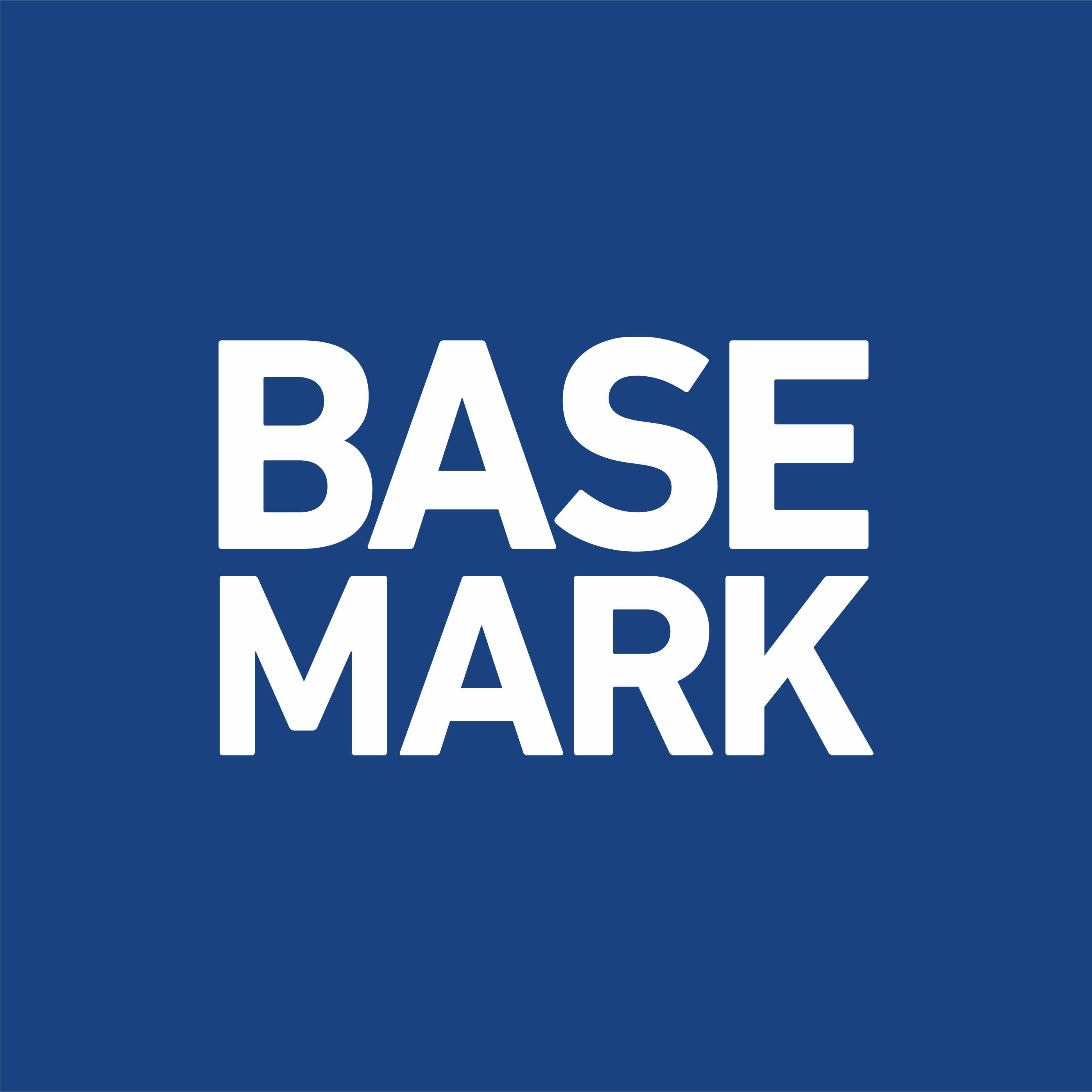 Basemark is a forerunning provider of software & tooling solutions for advanced automotive AR application development – Video AR, AR Navigation, AR HUDs and AR Clusters. Our solution, Rocksolid AR, is comprised of developer tools, SDKs and runtimes that are optimized for automotive SW & HW environments.
At Match XR we will showcase videos of our products and demos.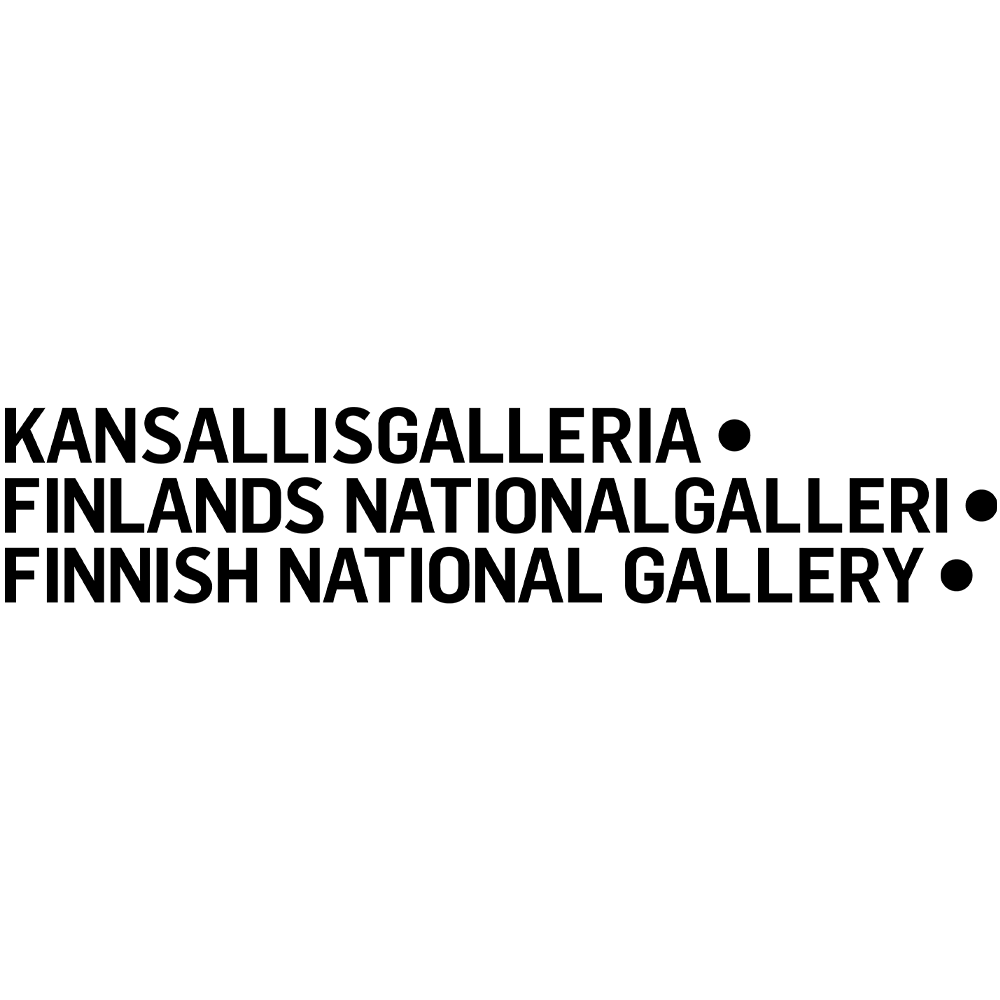 Kansallisgalleria
– Finnish National Gallery
The Finnish National Gallery is the largest art museum in Finland. It develops Finnish cultural heritage and make art accessible to the public, and they manage the national art collection and its archives.
At Match XR 2023 the Finnish National Gallery will be showcasing their Hugo Sindberg virtual exhibition.
The virtual exhibition at the National Gallery, launched in October 2023, will take the viewer deeper into the imaginary world of Hugo Simberg. This year marks the 150th anniversary of Simberg's birth. This unique exhibition showcases Simberg's luminous, paper-based gouache paintings, which are subject to many limitations when displayed in a traditional exhibition. The exhibition is an important step for the National Gallery to experiment with new ways of presenting works from the collection to the public in the future. In a virtual environment, the details of small-scale original works can be viewed at a large size and without many of the limitations of the physical world.
The exhibition has been implemented on Oculus Meta Quest 2 glasses and has been used as the basis for a browser-based version at the Digimuseum, which does not require VR glasses to experience. The exhibition has been produced in partnership with the production company Donkey Hotel Oy and the animation studio Talking Animals.
EMIL – European Media and Immersion Lab (Aalto University)
EMIL will establish both a physical and a virtual infrastructure for a pan-European laboratory that works to accelerate development of virtual, augmented and mixed reality technolgies, content, services and applications for the media. To achieve this, EMIL has launched two calls that will give financial support to third parties (FSTP) – providing total funding to XR projects of 5.6M EUROS. EMIL will also support the funded projects through the four partners' research excellence, technological and creative expertise and their wide contact networks. Moreover, each of EMIL's four partner institutions will demonstrate latest scientific research knowledge through exemplary Lighthouse Projects exhibiting excellence in the partner's areas of expertise:
Narrative Media Production,
Smart Garments,
Animation,
VFX,
Embodied Interaction,
Digital Cultural Heritage,
Digital Health,
Motion Capture/Analysis and
 technological XR development.
EMIL, the European Media and Immersion Lab, is an Innovation Action co-funded by the European Union and Innovate UK. It is funded under Call "HORIZON-CL4-2021-HUMAN-01-06: Innovation for Media, including eXtended Reality – Part ii". EMIL is a consortium of four partners. It is being coordinated by Aalto University in Finland and includes Filmakademie Baden-Württemberg in Germany, Universitat Pompeu Fabra in Spain and University of Bath in England.
At Match XR 2023, EMIL will be presenting the Virtual Sauna project, which is one of the EMIL Lighthouse projects.
THEMES: XR, VR, AR, MR, Metaverse
At Nokia, we create technology that helps the world act together.
As a B2B technology innovation leader, we are pioneering the future where networks meet cloud to realize the full potential of digital in every industry. Through networks that sense, think and act, we work with our customers and partners to create the digital services and applications of the future.
At Match XR 2023 Nokia will be showcasing two of their solutions: Real-time eXtended Reality Multimedia (RXRM) and Immersive Voice.
Real-time Extended Reality Multimedia (RXRM) provides truly immersive, real-time experiences that can redefine the ways in which people work together. Leverage ground-breaking 360° video and spatial 3D audio to improve industrial productivity, enhance employee safety and wellbeing, and initiate a more sustainable working world. The solution includes everything you need to get up and running: software, hardware and project implementation.
Immersive Voice introduces the next generation of voice call experience that Nokia is defining. It takes you to your caller's sound environment – bringing intimacy, efficiency and an improved user experience to calls, metaverse communication, enterprise features and industrial applications. The Immersive Voice client software can be integrated into smartphones, tablets, vehicles, headsets and other types of terminals to enable live capture and playback of spatial audio experiences. The Immersive Voice server software can mix audio sources to be heard around the user. It can be scaled from industrial private networks to use cases of mobile operators and social media services.
THEMES: VR, Metaverse, IoT, Spatial Audio, Real-time 360° video
Nokia is one of the main collaboration partners of Match XR 2023.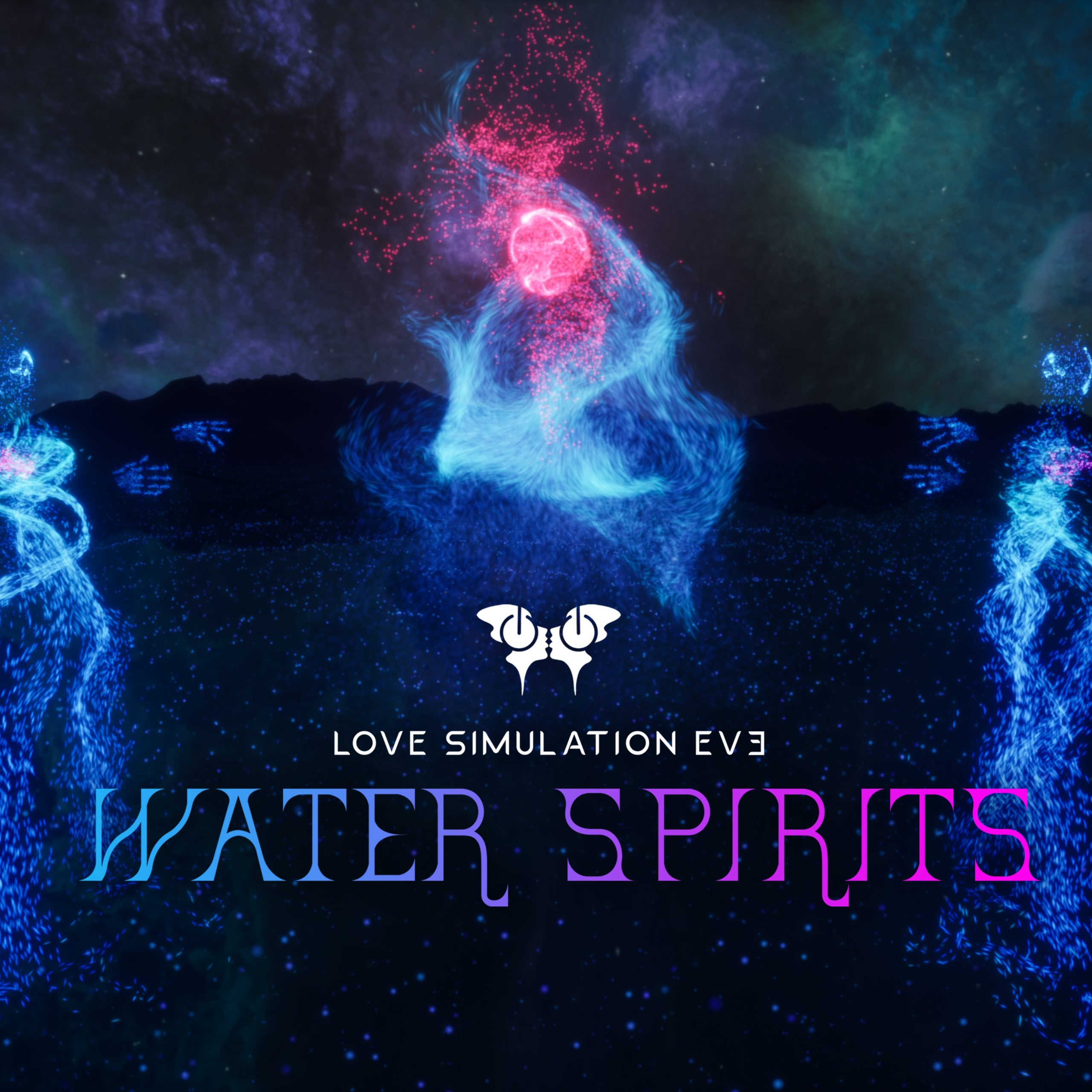 Avatar's Journey: Water Spirits
Dive into the virtual world and wake up your inner Water Spirit! Inside the magic circle of the nocturnal sea, two beings emerge from the waves. Share a moment of connection with another Water Spirit and release your metahuman powers!
Love Simulation EVE: Water Spirits is a virtual reality work by Eero Tiainen and Team EVE about the powerful algorithms emerging from an encounter between two experiencers. The 5-minute VR experience is suitable for over 8-year-olds.

Finnish AI Region EDIH FAIR
The Finnish AI Region, or FAIR, offers businesses expertise in artificial intelligence, augmented reality, high-performance computing, and cyber security. Most of our services are free of charge. We aim to accelerate and expand the adoption of artificial intelligence in small and medium-sized enterprises.
THEMES: VR, AR, AI, Metaverse
Match XR 2023 is arranged as part of FAIR.
XR Design degree (Metropolia UAS)
XR Design is one of Metropolia UAS's Bachelor's Degree Programmes in Design. XR Design students study interactive AR and VR application design and production using 3D graphics and game engines. Both XR technology and XR content creation are taught. Courses on photography, 2D graphics, traditional art and visual design are also included in curriculum. Read more about the XR Design degree here.
There will be two student works available for testing at the XR Design degree's booth at Match XR 2023.
Educational VR simulator by Ericoinen:
Come test out the educational VR simulation created in collaboration with the Myllypuro Faculty of Civil Engineering!
Formlös Oy has open doors during the Match XR event, and they will be showcasing ICVFX (in camera visual effects) solutions for virtual production in their XR studio.
Their studio utilizes Unreal Engine, Camera Tracking, LED walls and greenscreens.
Come take a look and take a step into our virtual set!
THEMES: Virtual Production, 3D, XR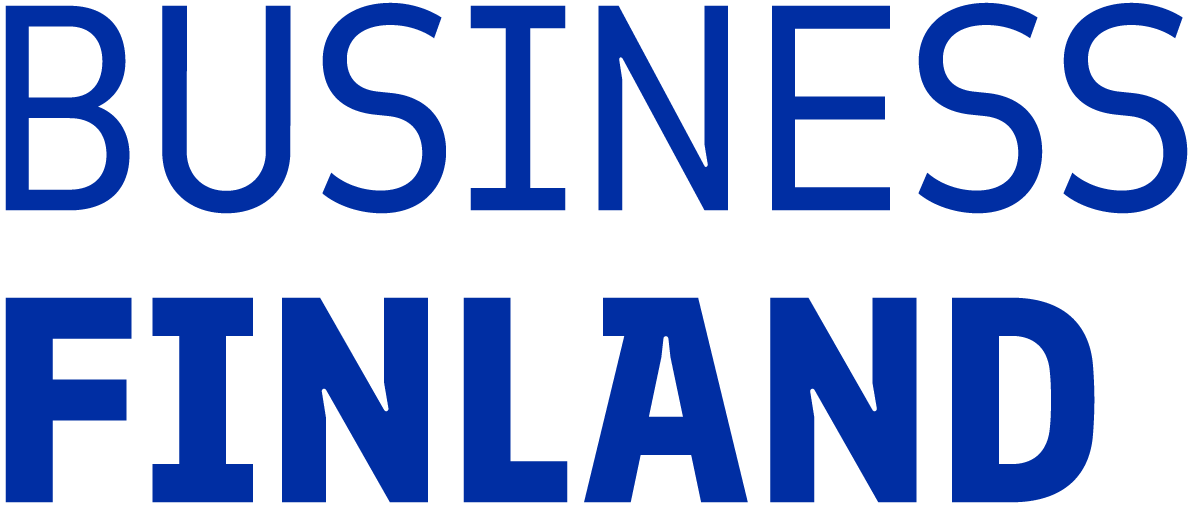 We help our customer companies grow and succeed globally, develop solutions for the future and renew their business operations boldly. We promote collaboration between companies and research groups, so that new endeavors can develop into international business ecosystems. We are developing Finland into the most attractive and competitive innovation environment and the most enticing investment and travel destination in the world.
Business Finland can, for example:
– Assist you in accessing export markets and finding the fast lane to growth,
– Grant funding for research, product development, and many kinds of business development needs (especially for small and medium-sized companies), and
– Provide networking, internationalization and financial services for ecosystems.
Business Finland is a public-sector operator and part of the Team Finland network.
At Match XR, Business Finland is looking forward to tell you about the services they have to offer, and meet new and old customers!
THEMES: Public services, Funding, Export services, Advice
Business Finland is one of the main collaboration partners of Match XR 2023.
The designer of customized VR experiences. XR Presence provides a VR/XR platform and a wide range of functionalities to create company specific virtual reality solutions and experiences. We have created + 50 worlds and lots of unique functions, solutions and interactivities. Onboarding, learning, training and competence assessments.
At Match XR they will show conference centers, showrooms and shops, co-working spaces, game integrations to XR and pick up objects.
THEMES: VR, AR, AI, MR, Web 3.0, Metaverse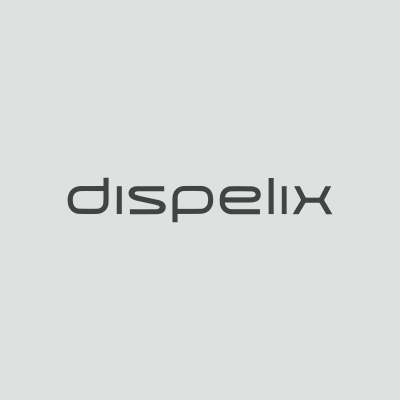 Dispelix develops and delivers see-through waveguide combiners that are used as transparent displays in extended reality (XR) devices. Our elegant, high-performance XR waveguides seamlessly combine the virtual and the real. We are a trusted and visionary partner for the industry leaders in XR, enabling them to redefine the form, function, and feel of XR wearables.
At Match XR we will be showcasing our demo devices, which feature Dispelix waveguide displays.
Helsinki XR Center, the home of Extended Realities, is an incubator for talent, a cultural hub for co-creation and learning for all XR artists, entrepreneurs, engineers, scientists, students and enthusiasts in the field of virtual and augmented reality.
HELSINKI XR CENTER …
– Supports Finnish XR startups by for example offering office space and equipment, mentoring and access to the Finnish XR community,
– Organizes various XR events for networking purposes,
– Carries out different kinds of RDI (research, development & innovation) projects with universities and other organizations, and
– Offers various services, such as XR Workshops for companies and organisations, special facility renting, venue services and business coaching for early stage startups in Helsinki Arabia district.
At Match XR expo area we will be presenting some of the demos we have been creating in our RDI projects. We warmly welcome you to meet and greet us at our expo booth!
THEMES: VR, AR, MR, Metaverse
Helsinki XR Center is the founder and organizer of the Match XR event.
Virtual Creation Core (VCC)
The VCC stands as Finland's flagship alliance, seamlessly blending the worlds of virtual creation and extended reality (XR) to elevate creative industries. Comprising a dynamic community of pioneers, the VCC aims to harness cutting-edge XR tools and innovations, driving Finland to the forefront of global virtual creation and XR advancements. By fostering collaboration, knowledge-sharing, and hands-on experimentation, the VCC not only champions technological excellence but also paves the way for meaningful experiences, reshaping how we perceive and interact with the world.
At Match XR we will present our ongoing projects, future plans, and introduce visitors to the VCC. Moreover, visitors will get a firsthand look at collaborative projects that demonstrate Finland's pioneering role in the virtual creation space.
THEMES: VR, AR, MR, Metaverse

Upknowledge is a digital training company, focused on Virtual Reality (VR) training on industrial scale. Our expertise is in developing large and cost-efficient portfolios of VR learning solutions for product, installation, maintenance, safety, procedure, and assembly training. We also can handle global deployment, localization and provide customers with necessary VR hardware kits.
At Match XR they will offer you to experience their VR training solutions to get a first-hand experience of various demanding on-the-job tasks.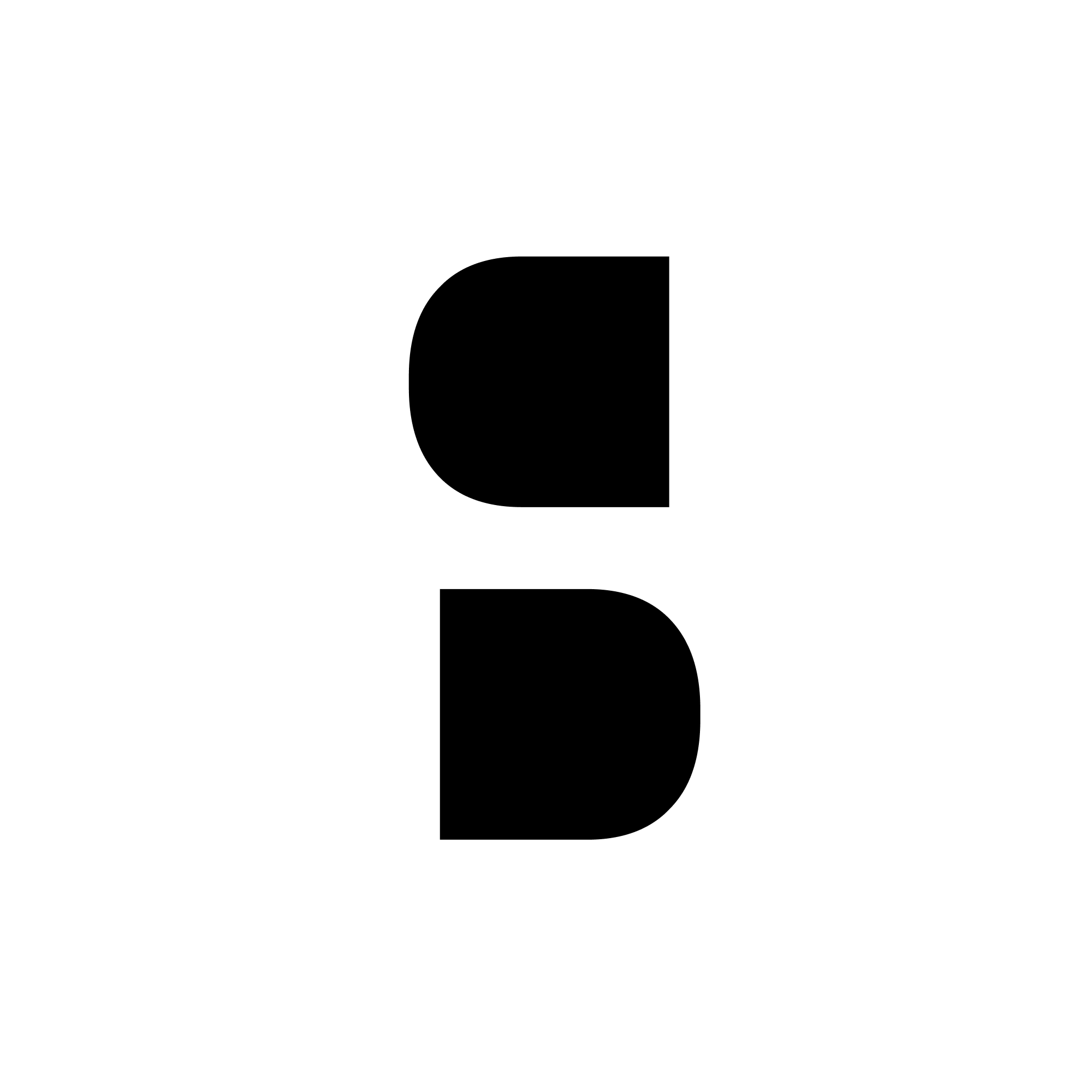 What if every street would be a story, made just for you? StoryDrops is the Pokemon Go of audio content. Using the StoryDrops app, anyone can create audio"drops" for the friends, fans and loved ones. These drops can be listened to only at selected real world locations – a true crime story where everything happened, a treasure hunt for your kids or an unreleased song from your favourite artist, at a place meaningful for them.
At Match XR they would create drops for people to find in and around the Match XR area, collecting all of these drops would give the user a small fun gift.
Sam Corporation is an Edtech startup. We create and develop products and services focusing on creativity and interaction based on storytelling. We help your imagination and creativity become bigger and wilder through interactive storytelling.
We have a product called 'English Creator' which is a fun, interactive and gamification English learning product based on storytelling. Learners will experience learning English through different interactive instruments of English Creator – 1) tangible cardsets, 2) an online application and 3) a metaverse game. A metaverse game is an interactive gamification-based educational curriculum development platform.
At Match XR they are presenting new products, English Creator and We Creator, which are metaverse games – an interactive gamification-based educational curriculum development platform.
THEMES: VR, AI, Metaverse
Enabling 3D outdoor augmented reality (AR) experiences on urban environment.
"Tag the World" is a platform designed for overlaying AR content in urban spaces. Users can easily share and view digital content anchored to the physical world without any prior location scanning, making it practical for everyday use in various city environments. Content is segmented into customizable layers: 'Private' for select audiences and 'Public' accessible to all users. Users can easily filter and select which layers they wish to view. "Tag the World" champions diverse content creation, inviting museums, artists, and game designers to enrich urban landscapes with their unique digital perspectives and narratives, fostering a multifaceted AR experience. Effortlessly add new locations and content with just a snapshot of a facade. Instantly integrate your digital elements, making them immediately available for users. No need for extensive setups or scanning, ensuring a user-friendly experience.
At Match XR they are presenting demos that show how users can effortlessly add new locations and AR content with just a snapshot of a facade.
Parallel Universe VR art experience explores the birth of humanity, when the Annunnaki, who arrived from Planet X, use genetic technology to create the ancient Sumerians as people who gather gold for them.
According to pseudo scientific theories, this is where the world's religions and confused power patterns originate, as well as the hierarchy, on the terms of which the destinies of modern people are also controlled.
The experience describes a world where tinfoil hat theories have been bundled onto a flat planet, leaving the viewer with an equation open to interpretation about the seeds of multi-causal truth.
Parallel Universe is virtual reality art project. It is free world to explore conspiracy theory of ancient Sumerian culture on flat earth.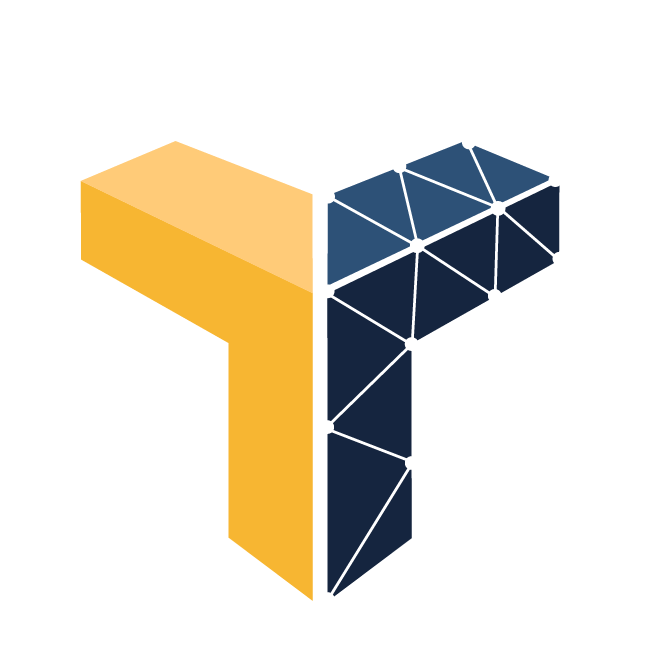 We focus on creation and use of large-scale reality-based 3D models. With our solution customers can visit their sites virtually to check their assets and do remotely tasks like measure dimensions, plan maintenance and add notes in different places. By interconnecting to operational data sources a digital twin can be implemented. This kind of virtualized environment can also be used to provide remote training and operational support.
At Match XR they will show some of the reality-based 3D models they have created and also some use cases.
THEMES: VR, AI, Metaverse

Democratizing the creation of immersive content.
Come to try out some of the content created with Virtual Dawn SDK, our community content and in-house.
THEMES: VR, AR, MR, AI, Metaverse
I'm Agnese Gemetto, an Italian Visual Artist based in Helsinki, with a diverse range of artistic skills, including painting, VJ work, video making, clay sculpting, and NFT digital art. My journey focuses on redefining the portrayal of femininity.
Since 2010, I've dedicated myself to unraveling the enigmatic allure of the female figure. My creative process has evolved beyond traditional sources of inspiration.
I employ artificial intelligence to transform untapped imagery into my art, offering a fresh perspective on the female form.
My chosen mediums are clay sculptures and printed artworks, both exploring the intricate layers of womanhood. Additionally, I delve into augmented reality (AR) through printed posters, blending the physical and digital worlds.
Outside of my personal art, I'm working on "ARchèProject," concentrating on AR-Digitalization of sculptures. For this event, I'm excited to present my personal artworks, celebrating the female form as a catalyst for societal change
THEMES: AR, AI, Web3.0, Metaverse, Blockchain
Helsinki Blockchain Center Oy
Blockchain services in HXRC and in Virtual Space serve as a platform for 20-30 start-ups and scale-ups to present their companies to a vast audience of industry experts, regulators, and large companies interested in the field of blockchain and web 3.0 technologies. Events will also attract students and jobseekers who are developers, offering them valuable networking opportunities and potential recruitment paths.
THEMES: VR, AI, Blockchain
XR+ (by The Lucid Dreams Company)
XR+ is an advanced no / low code storytelling platform combining AR, VR and 360 for immersive, interactive, social, persistent and location-based webXR experiences.
We allow to mesh virtual and physical worlds, creating interactive and immersive experiences that generate wonder and engagement.
Our solution unleashes creativity presenting any type of content managed by scenes, timelines, overlays, states and additional premium modules. Users access is done in a few seconds on all connected devices without the pain point of downloading an application (cf webXR).
Our approach is unapologetically human-centric, user experience being at the core of a process of relentless exploration, experimentation and iteration that combines expertise in design, technology and entertainment.
At Match XR we will present demonstration of how we have combined XR with conversational AI 3D animated avatars for different purposes like education, training, big causes, art and heritage.
This company is a visiting exhibitor from France.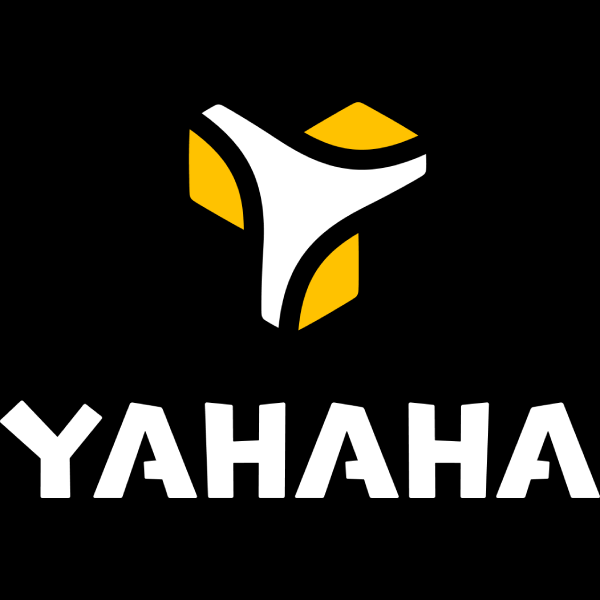 YAHAHA Studio offers a modular set of services for game development, including:
A low-code 3D game development platform
Out-of-the-box integrated multiplayer support
Millions of ready-to-use free 3D assets for games. Drag and drop ready!
Custom import functionality allowing to bring 3D creations into the games
Solo dev and beginner friendly
Yahaha Studios provides 2B metaverse solutions for company. Build interactive multiplayer metaverses empowered by 3D scene rendering, character control and scene interaction, real-time communication and state synchronization capabilities, and a rich and flexible library of standardized components.
At Match XR they will present their platform and editor during the event. Their latest AI plugin will be a demo as well.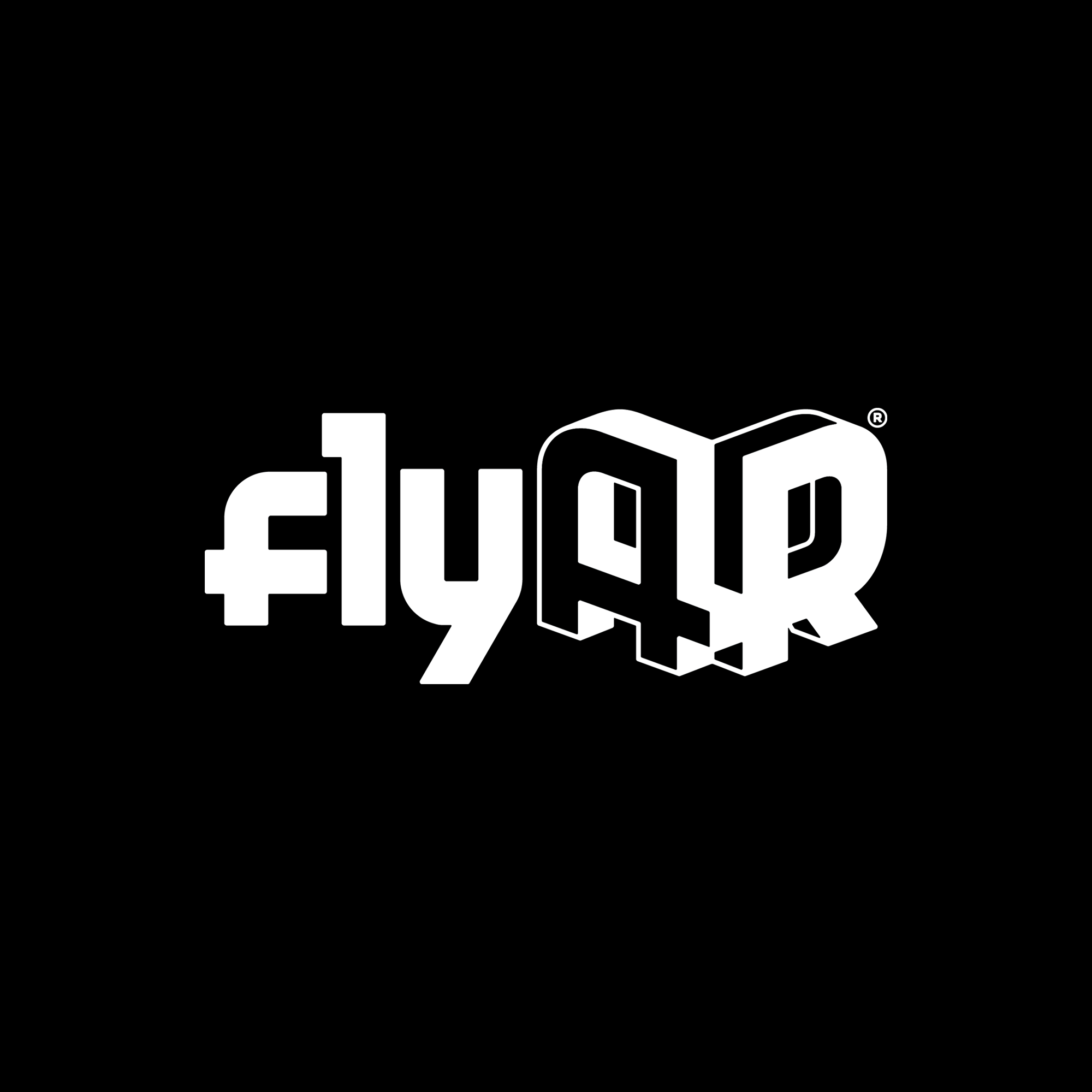 flyAR Augmented Reality Studio Oy
Custom tailored, platform-independent creative augmented reality content creation services.
At Match XR they will showcase variety of AR projects for mobile devices. WebAR "living scale models" and AR social media filters mostly.
SoundxVision is a project that develops XR hardwares and interfaces turning microgestures into meaningful inputs for spatial computing.
At Match XR SoundxVision will exhibit hardwares such as rings and thumbles for gesture recognitions, AR/MR/spatial user interfaces.

Anarky Labs is a Finnish start-up producing the first real Heads-Up Display solution for drones: AirHUD.
Groundbreaking tool for professional drone pilots, AirHUD is the first real Heads-Up Display solution for drones pilots to help them perform at their best. AirHUD enables unprecedented situational awareness, efficient mission execution and split-second decisions on site at operation. Thanks to augmented reality, inspections, search & rescue operations and other missions in various environments are made safer, more efficient and more cost effective. With AirHUD, you increase your chances of performing crash free missions.
At Match XR they will showcase the AirHUD demo with AR glasses and a computer.
Stereoscape creates engaging and memorable interactive 3D experiences to drive marketing, communication, training and productivity.
Stereoscape is a one stop shop with strong expertise in virtual technologies offering a wide range of scalable solutions across the value chain on a variety of tech platforms.
At Match XR they will be showcasing their marketing solutions (e.g. Outokumpu factory tour & Lindström Dream Room) and VR training solutions. On top of that they will showcase RealWear glasses and how AR can be used in an industrial setting.
THEMES: VR, AR, MR, AI, Web3.0, Metaverse
Theatre is surprisingly popular – it sells more tickets than ice hockey in Finland and Broadway alone sells more than all ten major sports teams in the New York area. Second Theatre brings three dimensional theatre stages to your living room. Our cutting-edge VR solution replicates the authentic theatre experience better than any previous way. The blend of real 3D video recordings and artificial 3D environment makes the experience immersive, life-like, and enjoyable. That's where 2D recordings has failed but our 3D VR experience delivers. You can sit down, meet your friends as avatars, buy a ticket and start enjoying.
THEMES: VR, AR, Metaverse
4D Haptics Ltd are developing vibration module to mediate sense of touch through vibration.
At Match XR they will showcase a touch interface which is part of a smart cabin of an electric vehicle. The attendee will be able to interact with the touch surface, and be able to modify the way they feel while experiencing immersive content.
THEMES: VR, AR, MR, Metaverse, Haptics
Darades is a XR design platform for artisans.
At Match XR they will showcase VR and AR demonstration or work from several designers.
THEMES: VR, AR, Metaverse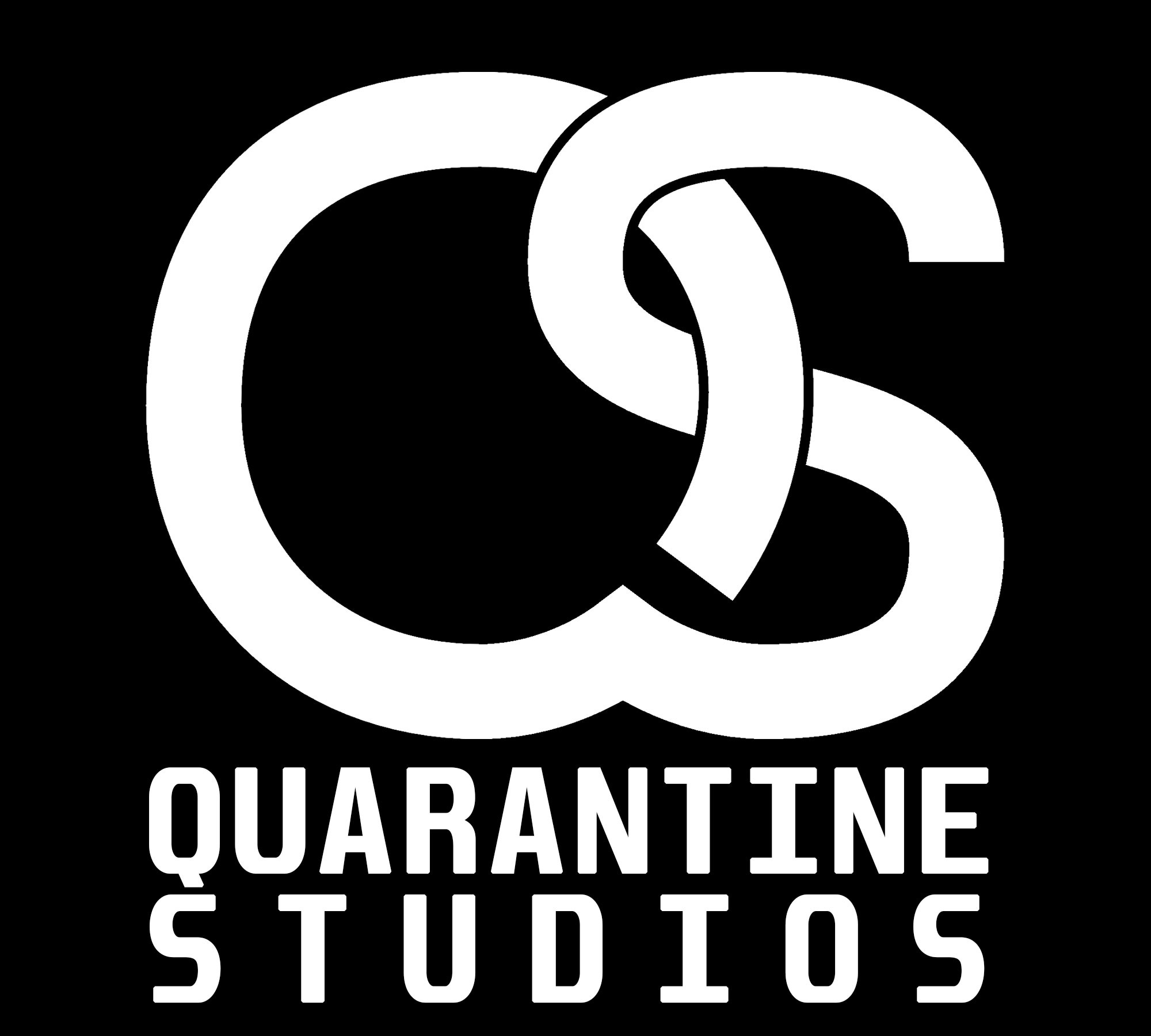 Deceptive Reality is a Cyberpunk VR game we've fine-tuned over 3 years. Now in its immersive Early Access 2.0 stage, it's captivating over 13,000 players.
Created by Quarantine Studios, we're pioneering game development "within the metaverse", crafting experiences and operating entirely remotely.
At Match XR we will demo a full playable version of the game with well developed gameplay mechanics, lore and a city to be explored.
We enable the spectral data around us to be utilized for saving lives, improving farming yields and creating safer autonomous systems.
At Match XR we will showcase the next generation of imaging sensor technology combining RGB and hyperspectral sensor technology.
atmoky is an Austrian startup on a mission to connect people in the digital world by making engaging communication accessible to all. The company has been founded in 2020 by audio experts and software enthusiasts, as a spin-off from the universities of Graz and is backed by a national deep-tech grant.
atmoky's patented technology is super impressive, mimicking our real life human hearing experience in the digital world; proximity voice chat, full 3D positioning, and intuitive reverb for matching acoustics – they've got it all. With the new connection manager, communication in even the largest groups becomes seamless and fluent.
This makes atmoky, the ideal solution for engaging and social communication in the 3d web, gaming, future of work platforms, telehealth, and many more.
At Match XR you can discover atmoky Engage, our specialized 3D audio engine designed for communication in XR and 3D web applications. With features like dynamic rendering, virtual acoustics, and a communication manager for up to 2000 users per room, our technology offers a high quality solution for 3D audio and real-time communication.
In our demos, you'll experience lifelike social interactions in 3D spaces, natural-sounding remote meetings, and immersive game audio.
Our demos cover a range of applications, from gaming to location-based 3D audio installations featuring 6DOF playback.
This company is a visiting exhibitor from Austria.
THEMES: VR, AR, MR, Metaverse, 3D Spatial Audio
At Match XR they will showcase a Digital Learning Platform in the Metaverse using VR application for compliance training in Aviation and Maritime Industry.

Doublepoint is a touch interface company. We make algorithms that detect touch-based gestures from watches and wristbands. Doublepoint was previously called Port 6.
At Match XR we will be showcasing three demos: Controlling AR/VR/MR with a wristband (no need for computer vision), controlling IoT with a wristband (point at a light and tap it on), and controlling a smartwatch interface with single-handed gestures.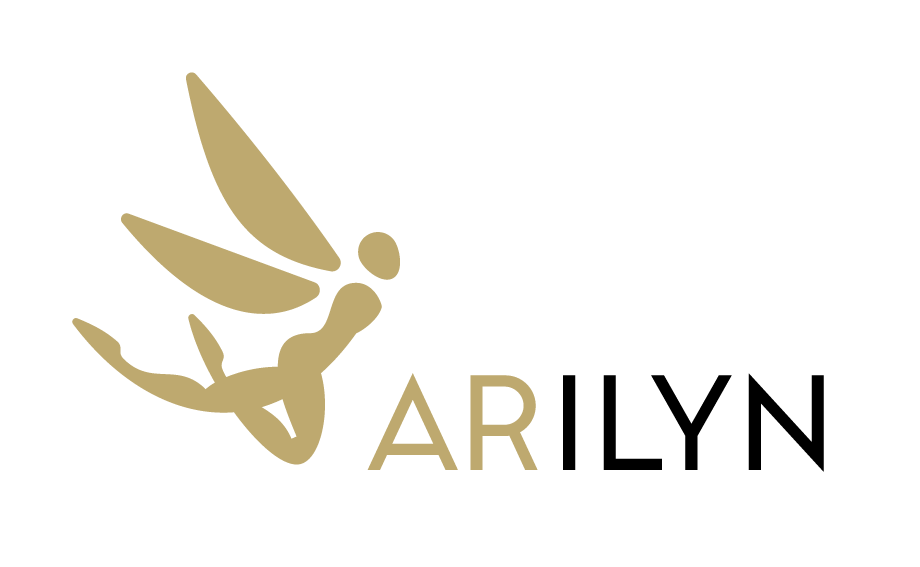 Supercharge your brand storytelling with Arilyn 3D web. Interactive online experiences with free movement and true scale.
THEMES: Web3.0, Metaverse
Virtual reality training simulator and virtual reality factory planning.
We believe that the full potential of eye tracking technology has yet to be fully realized. While most people in the industry focus on its applications in market research and human-computer interaction, we see a future where it will play a much bigger role in enhancing and transforming a wide range of industries, from healthcare to consumer applications and beyond. We believe that by harnessing the power of reliable eye tracking data, we can unlock new insights, create more personalized and effective solutions, and ultimately make a significant impact on society.
At Match XR we will present wearable and AR eye tracking solutions.

CTRL Reality drives the adoption of enterprise grade XR with its new XR content production & publishing platform ctrl.studio. Let's talk how we can help you to gain the most our of XR!
At Match XR we will showcase our new ctrl.studio XR content production & publishing platform enabling enterprises to leverage all aspects of of XR at once: VR, AR, MR, Web 3D & Metaverse.
THEMES: VR, AR, MR, Metaverse
Glue is a virtual collaboration platform. Glue revolutionizes remote collaboration by combining immersive 3D graphics, virtual reality, and cloud computing,
empowering dispersed teams to maximize their potential.
At Match XR we will showcase a demo of Glue Platform. Participants can test our platform using the headset.
Ainak allows you to quickly sketch layouts and work processes in 3D using simple accessible tools such as your mobile phone and desktop web browser and leveraging AR, WebGL and AI technologies.
At Match XR we will showcase mobile AR + desktop browser based 3D layout sketching.
ArtLink is the platform that allows artists and institutions to create and experiment in the immersive space. Besides art, we are very interested in cultural, tourism, and educational initiatives as well as social impact campaigns.
At this moment, we offer free access for everyone to a few thousand experiential artworks made by artists from over 40 countries.
A few such examples are the 2022 Climate Change Summit Bucharest pop-up exhibition, the Augmentation of Iasi Palace of Culture at IESF eSports World Championship 2023, or AR TikTok campaign for #GOWONU, a Kowloon-based horror artistic experiment, reaching over 5M people.
We can be found at several art galleries, conferences, and exhibitions, or in AR-activated poetry books, children's books, graphic novels, murals, or T-shirts.
ArtLink is an inhouse project of ColorfulCoding, a Romania-based XR development studio.
Our application is live on app stores.
We'll come with several AR-ready materials showcasing our past projects and exhibitions. Our application is mobile, so we'll come with our own iPad/mobile devices, but everyone can just install the app if they wish.
This company is a visiting exhibitor from Romania.

We are the leading provider of Extended Reality (XR) solutions in Finland and a Microsoft Mixed Reality partner. We help you to enhance your business with Augmented Reality (AR), Mixed Reality (MR), Virtual Reality (VR) and our own remote support solution.
The implementation is always cost-effectively designed according to your needs, either suitable for mobile devices, smart glasses, wearable devices or a combination of these. In addition, with our XReach solution, you enable video-assisted remote support for your employees or customers.
Main focus this year at Match XR is VR & MR platform training (VR Builder & D365 Guides) but we can present also our custom solutions we have created for our customers.
THEMES: VR, AR, MR, Metaverse
Obius is an VR instrument for creating interesting and highly complex sounds for music production or film sound design. Obius is a serious tool for any music producer or sound designer, and it's easy to create interesting soundscapes with the preset collections.
At Match XR we will showcase the full version of Obius running on Quest 2 VR headset.
THEMES: VR, AR, MR, Metaverse
Immersal, part of Hexagon, is building world-leading spatial mapping and visual positioning tools — the foundation of the metaverse. Founded in 2015, Immersal's team is based in Helsinki, Finland, and working with partners, developers and creators across the globe to reimagine how we explore, interact and create. Immersal also has sales offices in Hong Kong and in Silicon Valley, California, and is expanding its presence and partner networks globally. The company was acquired by Hexagon in 2021 and continues to pursue the vision of a metaverse built and experienced by everyone on any device.
With our Immersal App (available for visitors for free in both app stores) we can create a small AR experience, by creating a VPS map based on images and then adding AR content to the map.
Global Campus (University of Helsinki)
Re-imagining online learning.
The Global Campus project develops international online learning by experimenting and implementing emerging technologies at the University of Helsinki.
At Match XR we will be demoing snippets of our solution, an immersive virtual adventure called Serendip. It's all about gaining sustainability knowledge and develop critical skills to tackle real-world problems – all based on the latest research.
NFBT develops a series of tools with the latest innovative digital technologies to serve brand business to increase its marketing effectiveness. The technologies include: AI, IOT, Web3, Blockchain. This service will be provided to business clients to reach their target users worldwide and build strong customer loyalty.
At Match XR we will show demo of Smart CRM supported with blockchain, AI and DAO.
THEMES: AI, Web3.0, Blockchain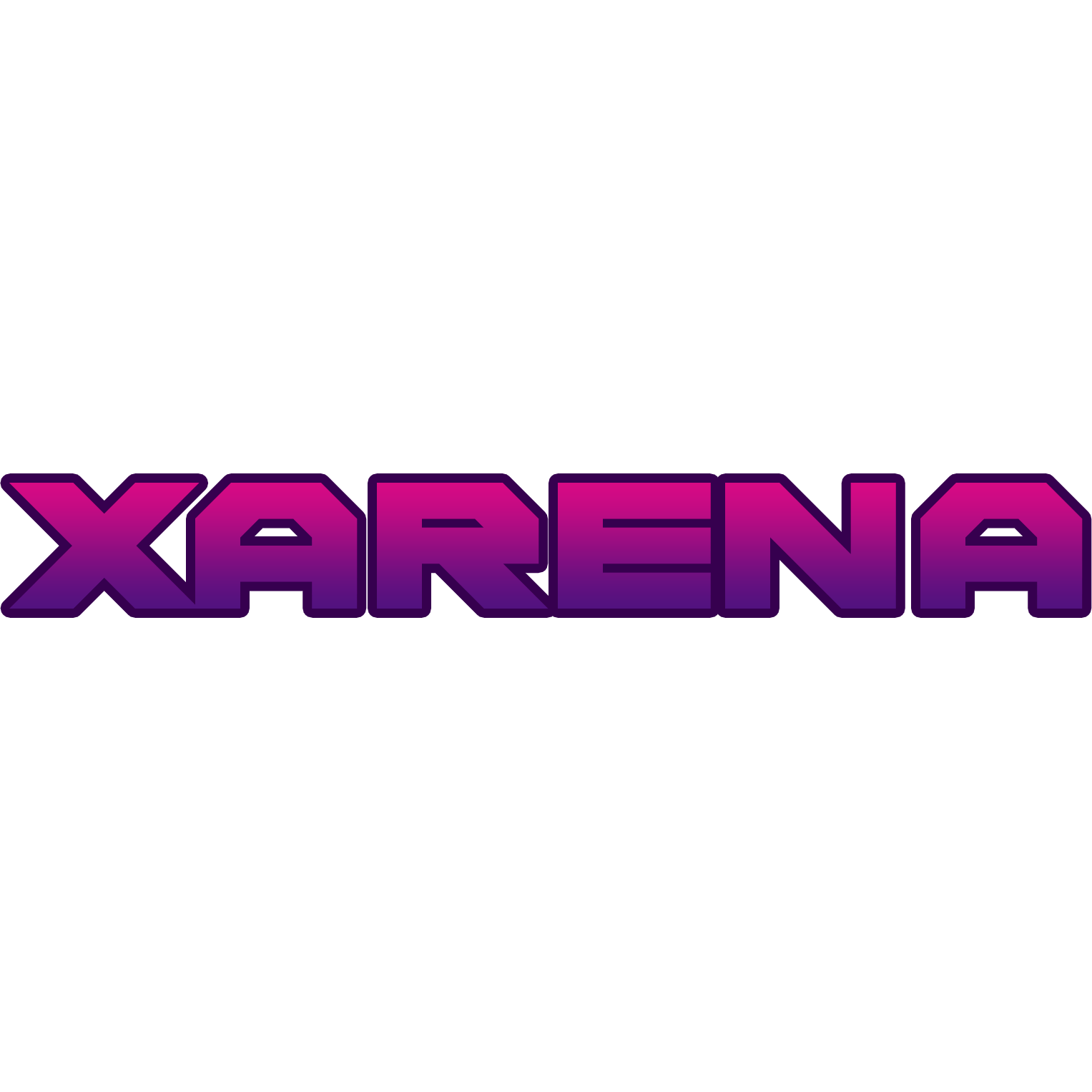 We are a future-tech agency specializing in state-of-the-art virtual production services. We help forward-thinking clients to showcase their edge and win their audiences through immersive virtual experiences. By integrating our proprietary technology and top professionalism, we make virtual production exciting and attainable for our clients at a fraction of conventional production costs.
At Match XR we will be demo-ing our plug-and-play software and our virtual studio portfolio for a range of use cases.
THEMES: VR, MR, Metaverse
Stunt Track Builder (Le Pham Minh Duc)
Hi, I'm Duc, I'm part of the HXRC (Helsinki XR Center) and I'm working on a Mixed Reality game where you can play with toy cars in mixed reality and virtual reality. It's completed and is currently on Meta Applab.
XR Central, founded by Anshul Agarwal and Shrey Mishra, is a start-up based out of Gurgaon. XR Central was incorporated in 2020, with an aim to democratize the Extended Reality (AR, VR, MR) space. They specialize in metaverse creation for a diverse array of industries, as well as creating interactive design content using immersive technologies such as virtual and augmented reality (MR, VR and AR). We are focused on developing our flagship product, a powerful, game-engine-based metaverse builder called MetaQube. With MetaQube, anyone can build and share their personalized metaverse experiences in less than 2 minutes.
At Match XR they will showcase MetaQube, a do-it-yourself SaaS-based metaverse building platform. With MetaQube, anyone can build immersive metaverse experiences for the web in minutes. MetaQube is so simple to use and has been developed keeping in mind the behaviour of users in the physical world. With MetaQube, it's just a 3 step process to build and share personalized metaverse experiences: ideate, create and scale.
THEMES: VR, AR, MR, Web3.0, Metaverse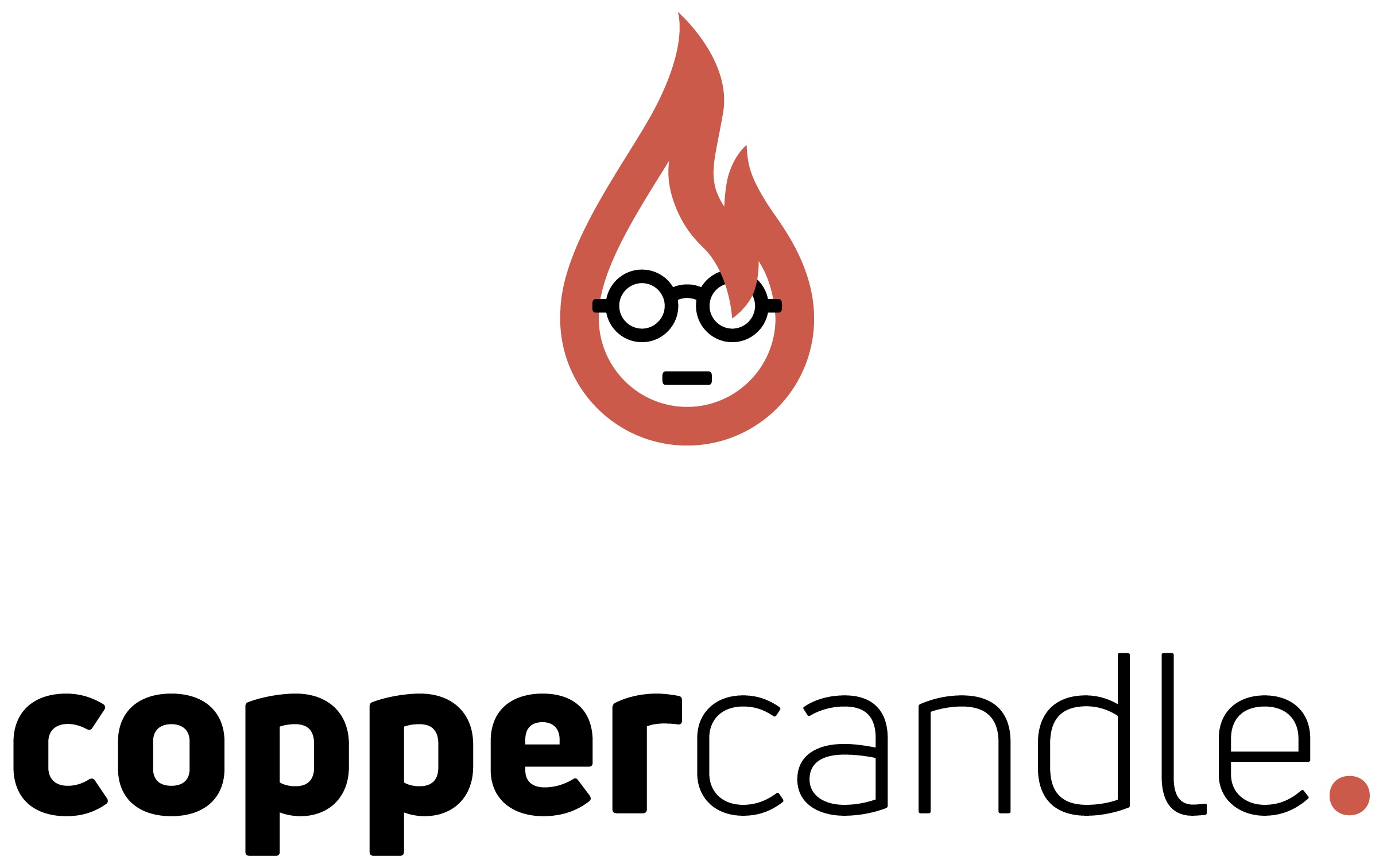 We build technology for live streaming events, experiences, theatre and concerts into computer games such as Fortnite. Our patented technology allows existing live events control equipment to seamlessly stream across a cellular network to any device on the planet, allowing artists to experience any event via mobile, browser or game in any medium including VR, AR and web3.
At Match XR we will bring an Augmented Reality version of our demo experience which shows a live event taking place on a table top. We will use motion capture technology (probably pre-recorded and not with the entire suit) to demonstrate the low-latency feedback of our person tracking system and combine this with live lighting control data to generate an exciting live music experience.
This company is a visiting exhibitor from United Kingdom.
THEMES: VR, AR, MR, Web3.0, Metaverse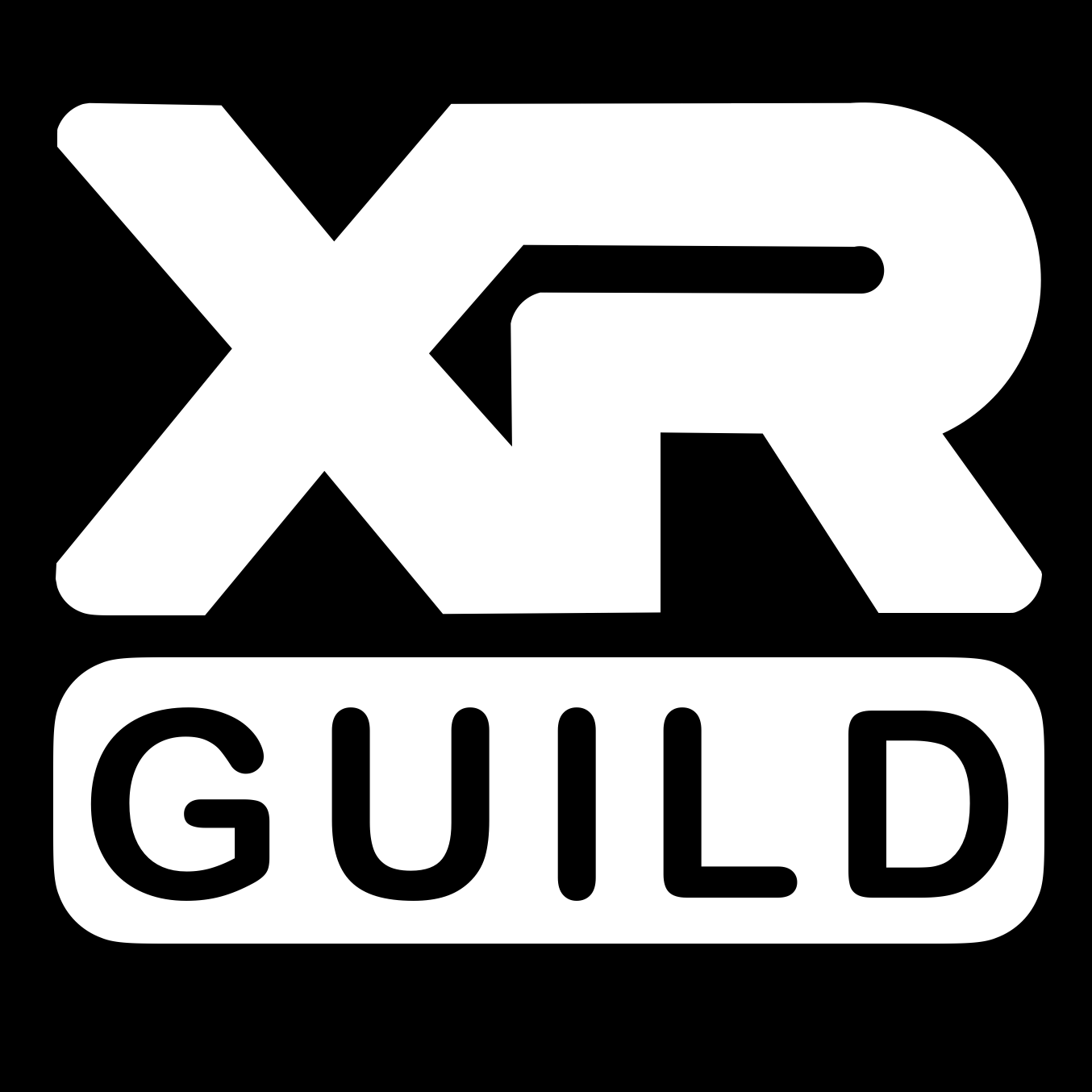 XR Guild & Virtual Worlds Society
Virtual Worlds Society: The Virtual World Society draws upon the extensive knowledge of our global members to act as a force multiplier that ensures social-good organizations succeed in the adoption and deployment of XR and emergent technologies.
XR Guild: The XR Guild is an association of global professionals in the field of XR, Spatial Computing, Metaverse and web3 (and related) who support a common set of ethical principles. It provides resources and mentorship to make the most ethical decisions and to achieve the best outcomes for our members, their employers and consumers overall.
THEMES: VR, AR, MR, AI, Web3.0, Metaverse, Blockchain
IMGAME(HONGKONG)COMPANY LIMITED
What is Mai?
Combining web3 and AI to rebuild social networks ecosystem.
Focus on intimate relationships and interest-oriented communities, where people can create and document their lives more efficiently and with higher qualitative, and they meet diversified friends recommended by AI.
It is also convenient to cast creative content into NFTs, manage and circulate them according to interest tags. At the same time, combining web3 and AI technology makes interest-oriented communities more valuable.
We will provide project introduction PPT, product demo video and software download QR code for Match XR attendees to introduce and experience the product.
This company is a visiting exhibitor from Hong Kong.
THEMES: AI, Web3.0, Metaverse, Blockchain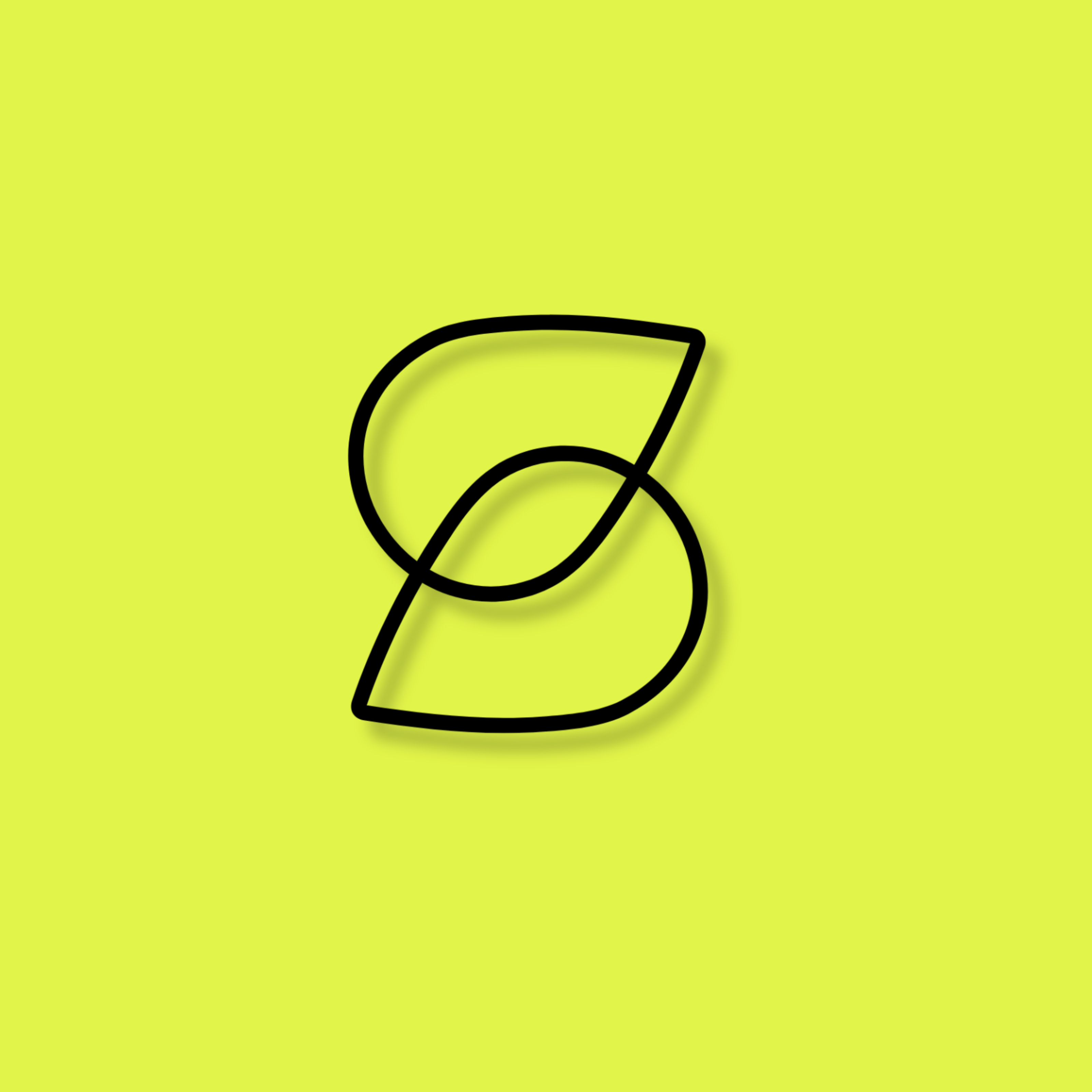 We are adding smells to XR.
At Match XR we will demo our wearable digital scent device. The demo consists of a short 360 video of a bonfire which the users will be able to smell.
This company is a visiting exhibitor from United Kingdom.
THEMES: VR, AR, MR, Metaverse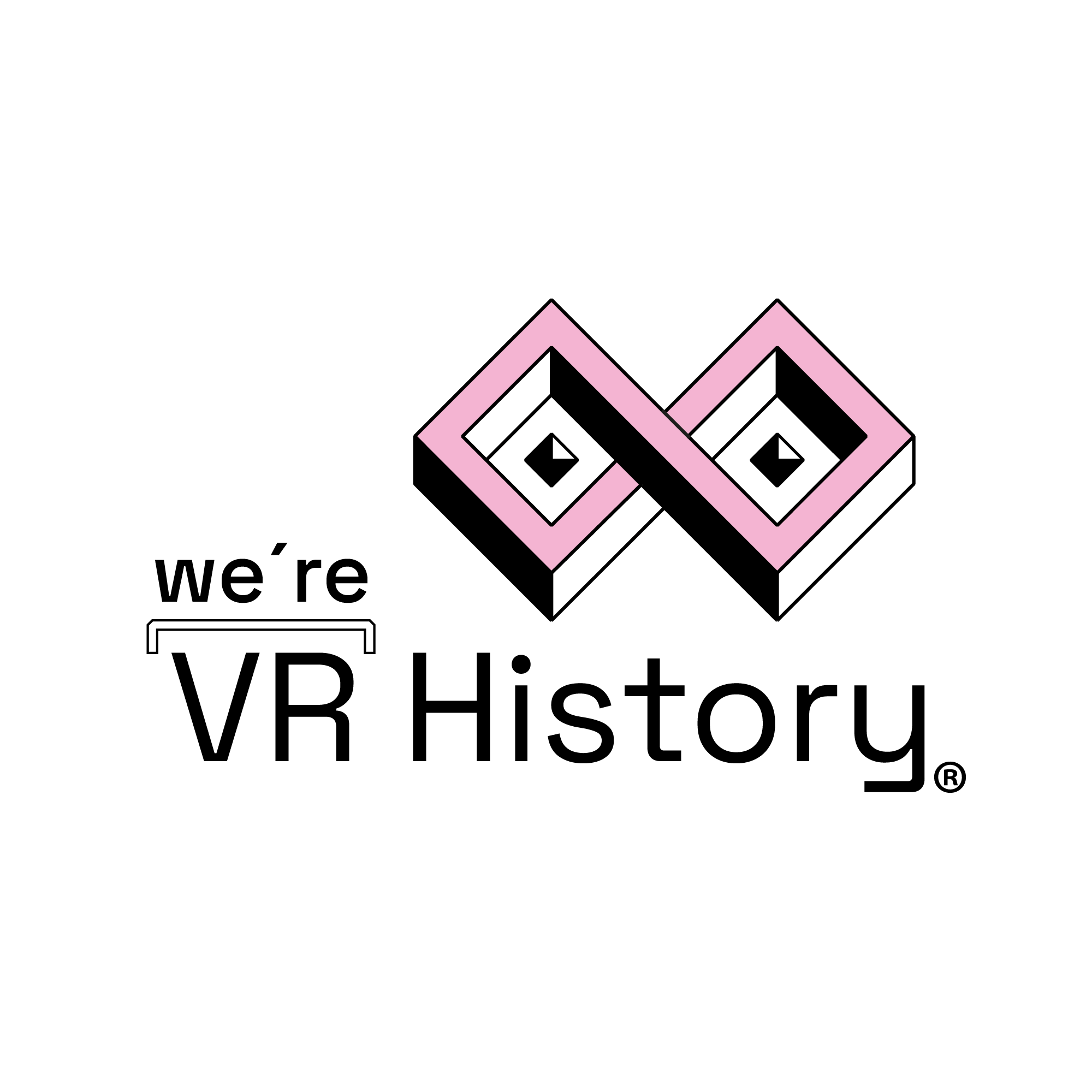 You can read about past times from the books, look at old photos and movies or listen to stories, but have you ever had a chance to step inside the history? We in BLUERAY know how to experience history as if on your own skin. Under our trade mark VR History we make the invisible visible and offer virtual time travel experiences outdoors. As a University of Tartu spin-off company, we values learning and we are the best visualizers of authentic history in Estonia. We devote ourselves to develop different XR solutions in the cultural heritage and tourism sector. Let's make history come alive!
At Match XR we will showcase the Time Travel experience "VR Tallinn 1939/44"; educational multi-user role-playing app for teacher training.
This company is a visiting exhibitor from Estonia.

PixelMax streams & embeds high-quality, interactive 3D virtual environments into websites.
Using our Unreal Engine plugin, developers & brands can create & deploy any 3D experience, which could be games, adverts, events, digital twins of the physical world, or education or training environments. Previous projects we have worked on include UEFA Women's Champions League & Euros fan events and digital twins of factories & education campuses.
These experiences can then be quickly accessed on any devices, through a link or any website, with no download.
With our platform, end users are more engaged with businesses and experiences become more accessible.
At Match XR we will demonstrate a selection of high quality virtual environments being streamed and embedded into websites. These will include our purpose-built demos, showing our selection features, and some of our clients' environments, such as digital twins with IoT integration and brand engagement spaces with mini games. Attendees will be able to explore our product on our devices or scan a QR code to enter a virtual experience on their own device (no download – it will open within a browser).
This company is a visiting exhibitor from United Kingdom.

Welcome to our booth to learn how metaverse can change the way we teach robotics and make the use of industrial robots more accessible for companies in Manufacturing industry.
Demonstration is part of the Robocoast-services. Robocoast is one of the European Digital Innovation Hubs dedicated to support the digital transformation of manufacturing industry.
Robocoast provides new knowledge, test and development facilities and networking opportunities with 14 Partners across Finland.
At Match XR we will demonstrate a training module for manipulating Universal Cobot using VR. Environment resembles real metal industry shopfloor and training module consists of several learning tasks to get familiar with basic robot controls & safety issues.
Varjo was founded by a team of industry professionals with decades of experience and a vision of seamlessly merging the virtual and real worlds – first for professionals and ultimately for everyone.
Our skills and backgrounds are many. From opto-mechanical engineers, laser technicians and computer vision experts to UX designers, product innovators and brand creators, Varjo is a supergroup made up of people with the passion, skills and vision to do things most people think are impossible.
All of us at Varjo are on a mission to change computing for good by merging virtual, augmented and traditional realities. When we're done, computers will look nothing like they do right now.
At Match XR we will showcase Varjo's VR/XR solutions.
As an architect with over a decade of experience, I have designed, renovated, and reused spaces using innovative technologies and approaches. My goal is to create spaces that are functional, beautiful, collaborative, and sustainable. I constantly push the boundaries of architecture and create spaces that have a positive impact.
At Match XR we will showcase an interactive architectural visualization of a house running on the web or locally.
THEMES: VR, AR, MR, Web3.0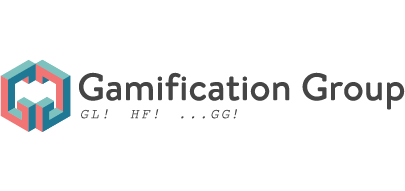 Gamification Group, Tampere University
The Gamification Group (GG) is a multidisciplinary research group that examines emerging gamefulness in technology, society, culture and economy. GG is affiliated with Tampere University and leads research on gamification and XR under Academy of Finland Strategic Profiling, Flagship and Centre of Excellence programs.
GG s committed to advancing our knowledge of XR technology in a holistic way conducting research in different directions. On the one side, we use explore creatively the technological potential and re-imagine possible (and impossible) future developments in XR technologies. On the other hand, we conduct rigorous empirical studies and controlled experiments to understand, assess and measure the effects of XR on human behavior and on society.
At the GG booth you can find information about our research and a selection of our research-focused projects, including:
1. "Our Planet at Play" – An immersive VR game for climate education, supported by extensive research to construct a compelling narrative for climate action using the affordances of VR.
2. "Tampere xRT Project" – An initiative reimagining urban experiences using XR and Visual Positioning Systems (VPS), effectively transforming Tampere into a dynamic virtual art space.
3. "Collaboration in VR – do the looks matter?" – A research exploring the dynamics of user collaboration in immersive VR environments, focusing on the effects of agency in self-representation through avatars.
4. "XR Shopping" A highly immersive shopping environment to study the effects on XR metiation on consumer behavior.
5. "Gamified point cloud collection" an Augmented reality application for mobile devices that scans different environments during playful activities.
THEMES: VR, AR, MR, AI, Metaverse
We are convinced that by educating people about art, culture, and heritage, we can generate knowledge that will contribute to a richer, safer and better world to live in.
Imagine visiting the Great Pyramids during your lunch break and continuing to the Taj Mahal in the evening. We create a digital version of an existing place, combined with a real person providing a guided tour, we replicate the real-life experience of visiting such places with a knowledgeable guide.
We use VR to diagnose and evaluate ADHD.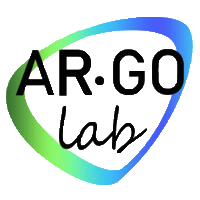 We are a creative immersive studio with AR/VR/XR solutions for different industries.
At Match XR we are showcasing emotion-driven AR-solutions for gamification of drinks, food and FMCG packaging.
THEMES: VR, AR, MR, AI, Metaverse