If you are curious to see what kind of program Match XR 2023 had, see below!
The time indicators in this program are all presented in Eastern European Time (EET).
Metaverse Initiative by the Finnish Ecosystem
Arabiasali (Located on Floor Zero)
🎉 Finland is the first European country to launch its own Metaverse Initiative! 🎉
The Finnish Metaverse industry with deep roots in Finland's deep tech heritage is expected to reach volume of €30B by 2035. In 2023, Business Finland has been organizing the creation of a metaverse initiative for Finland.
The initiative has been created in close cooperation with 400+ members of the Finnish ecosystem and an amazing collection of some of the strongest Finnish large and SME companies (e.g. Nokia, KONE, Varjo and Dispelix).
As part of the Match XR program, you will have the opportunity to witness the initiative reveal first hand, in a live setting!
The Arabiasali event hall has a maximum capacity of approximately 200 people, so if you wish to have a seat, please arrive already at 15.45. The reveal can also be followed online.
Indicative schedule & content of the event:
16.00
Opening words
Steven LaValle, Professor of Computer Science and Engineering, Robotics and VR, University of Oulu
16.05
The Finnish Metaverse Strategy
Jani Vallirinne, Senior Scientist, Spatial computing, VTT
16.15
Taking Finnish Metaverse to 2035
Jani Jokitalo, Account Manager, ICT and Digitalization, Business Finland
16.30
The Metaverse In Action Program presentations
Technology Enablers:
Horizontal program: hardware, software, platform, and licenses for the Metaverse
Ville-Veikko Mattila, Director, Head of Multimedia Technologies Unit at Nokia Technologies, Nokia
Metaverse Society:
Enable the Metaverse for everyone through educational system, public libraries, events, and entertainment
Markku Turunen, Professor, Tampere University
Metaverse Health:
Take the Metaverse in active use in preventive healthcare, wellbeing, and as specific treatments
Teemu Myllylä, Adjunct Professor/Docent, D.Sc. (Tech.), University of Oulu
Industrial Metaverse:
Continue the ongoing applications, enable remote work for industries
Sanni Siltanen, Senior Ecosystem Lead, DIMECC
Business Networks:
Horizontal program: Gather and maintain national and international networks of companies and research organizations to build and use the Metaverse
Jarkko Pellikka, Program Director, Industrial 5G, Nokia
16.50
Wrap Up and Questions
***
The strategy reveal event is created in collaboration with Proverse & Turku University of Applied Sciences.
Open Doors: Formlös Virtual Production Studio
Formlös Oy has open doors during the Match XR event, and they will be showcasing ICVFX (in camera visual effects) solutions for virtual production in their XR studio. Their studio utilizes Unreal Engine, Camera Tracking, LED walls and greenscreens.
Come take a look or step into a virtual set!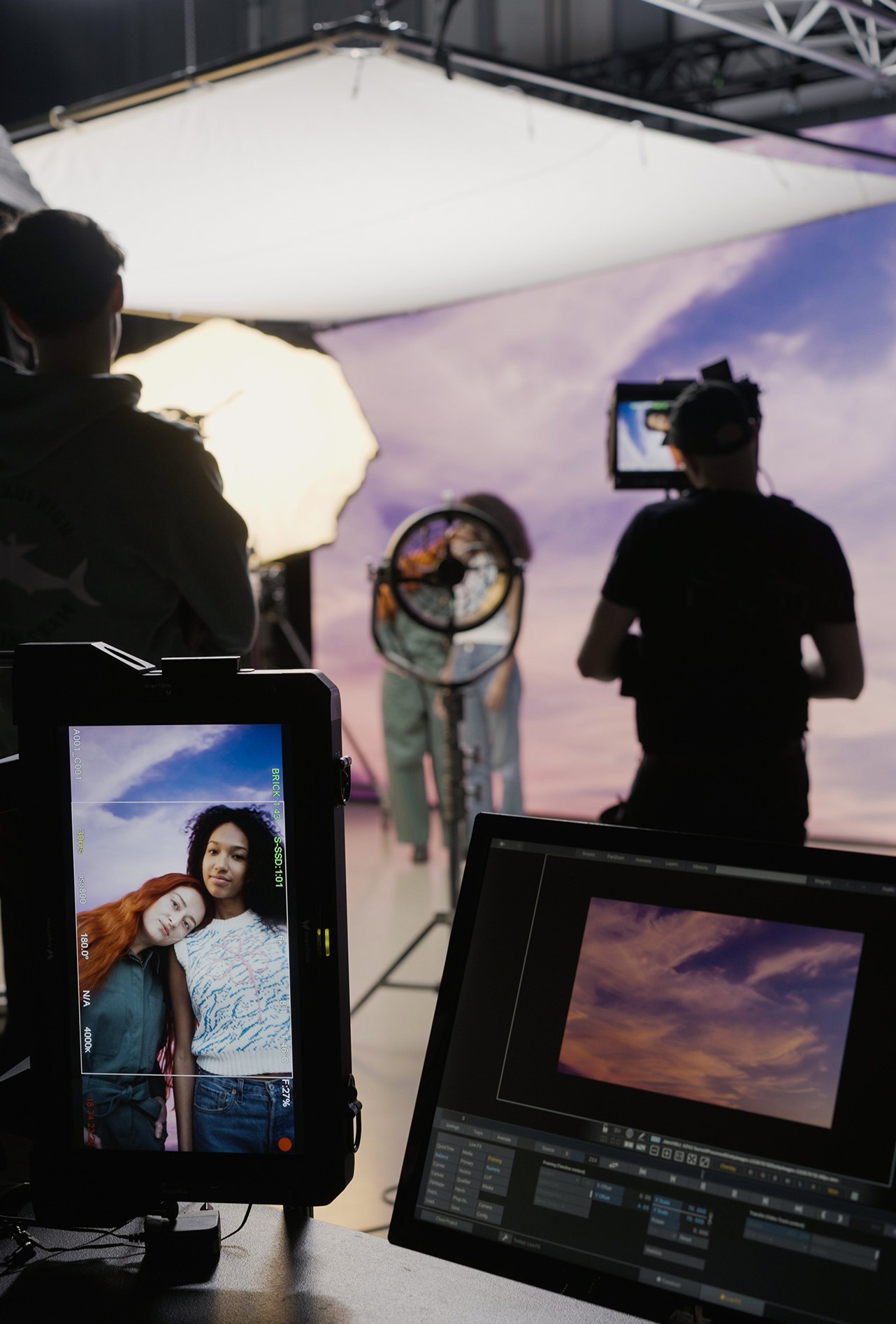 At Match XR 2023 you will have an extraordinary opportunity to connect with people from the field of XR, AI, Web3.0 and other emerging technologies via 20-minute speed meetings. The meetings are primarily for individuals from organizations of all forms and sizes, looking for partnerships, investors and/or new contacts in general.
The matchmaking session of the Match XR 2023 event is organized by Enterprise Europe Network, the largest business support organization in Europe.
The Expo Area at Match XR 2023 has over 60 exhibitors with extraordinary solutions and demos to experience, and projects to introduce.
This is your chance to discover what the Finnish XR & emerging tech industry is all about!
If you're experiencing a dry mouth and a whirlwind of thoughts after all the mingling and engaging with fantastic demos, rest assured, we have your back!
In our lounge, you're welcome to relax with beverages and snacks, groove to some good tunes, and, most importantly, enjoy the company of hundreds of like-minded tech and entrepreneurship enthusiasts!
(Kitchen closes at 22.00)
After the lights of Match XR 2023 has been shut down, we warmly welcome you to continue your evening & interesting discussions at restaurant Bistro Bryk, a cozy & warm restaurant at Hämeentie 135 A – only 150 meters away from the event venue!
Bistro Bryk is a lovely neighbourhood restaurant in Arabia area where the quality of food and a cozy atmosphere comes first. Bistro Bryk chef's find inspiration from European and Asian cuisines with a mix of Nordic flavours. They make all of their dishes from scratch, and use seasonal ingredients.
On the event day Bistro Bryk will be serving delicious dishes & drinks with special prices. The kitchen closes at 22.00, but you can keep on mingling until midnight, as the doors will not close before 00.00!
MSc Jani Vallirinne is a Metaverse Strategy Lead at both University of Oulu and VTT, where he spearheads the development and implementation of the Metaverse Strategy. The strategy work is a collaborative effort of about 400 people from various organizations in Finland, aiming to create a vision and roadmap for the future of immersive technologies and virtual worlds. Jani Vallirinne has a passion for Virtual Reality, Augmented Reality and Virtual Worlds, which he has been working with for the last 30 years. He has a rich and diverse experience in XR technology, innovation, and business, having earlier worked at VTT, Nokia, and three of his own start-up companies.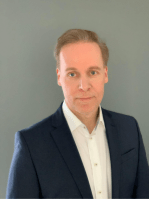 Ville-Veikko Mattila is the Head of the CTO R&D unit at Nokia Technologies. The unit exclusively holds the responsibility for conducting research in multimedia technology, establishing standards, developing products, and managing patents within Nokia. Ville-Veikko possesses nearly three decades of expertise in pioneering multimedia technologies via research, leading international collaborative standardization efforts, and effectively nurturing and commercializing new technologies across multiple divisions within Nokia as well as managing patent portfolios. He joined Nokia in 1994 and has held several management positions in the fields of multimedia technology, digital health technology, artificial intelligence, extended reality, and human-computer interaction. Ville-Veikko received his doctoral degree from Tampere University (TAU) in 2001 and is Adjunct Professor in the Department of Signal Processing at TAU. He authors 50 scientific journal and conference papers, and he holds 70 patents and patent applications. Ville-Veikko's been interviewed on his work by, e.g., MIT Technology Review, New Scientist, The Economist, and The New York Times. He currently lives in Tampere with his wife and three kids.
Steven M. LaValle is Professor of Computer Science and Engineering, in Particular Robotics and Virtual Reality, at the University of Oulu, Finland. Since 2001, he has been a professor in the Department of Computer Science at the University of Illinois. He has also held positions at Stanford University and Iowa State University. His research interests include robotics, virtual reality, sensor fusion, planning algorithms, computational geometry, and control theory. In research, he is mostly known for his introduction of the Rapidly exploring Random Tree (RRT) algorithm, which is widely used in robotics and other engineering fields. He also authored the books Planning Algorithms, Sensing and Filtering, and Virtual Reality. He currently leads the ERC AdG project, "Foundations of Perception Engineering".
With regard to industry, he was an early founder and chief scientist of Oculus VR, acquired by Facebook for $3 billion in 2014, where he developed patented tracking technology for consumer virtual reality and led a team of perceptual psychologists to provide principled approaches to virtual reality system calibration, health and safety, and the design of comfortable user experiences. From 2016 to 2017, he was a Vice President and Chief Scientist of VR/AR/MR at Huawei Technologies, where he was a leader in mobile product development on a global scale. He has served as an angel investor or adviser to many successful technology startups over the past decade.
Dr. Markku Turunen is a professor of Interactive Technology at the Tampere University. He is leading the "Pervasive Interaction research group" as a part of the "Tampere Unit for Computer-Human Interaction" (TAUCHI) and the international master's programme "Sustainable Digital Life" (SDL). He also recently established with his colleagues the "Tampere Accessibility Unit" (TACCU). Prof. Turunen has 70+ externally funded research projects and 240+ articles in human-technology interaction. He has been working closely with his industrial partners with XR technologies, among others.
Jani Jokitalo, Account Manager, ICT & Digitalization, Business Finland, MSc (Tech), MSc (Econ), M.A. Jani is responsible for growth and advanced stage ICT & digital business companies operating in the international market. He is focusing on metaverse/XR industry and cybersecurity. At Business Finland, Jani has led the planning of the Immersive Digital Life mission and creation of the Metaverse strategy in extensive cooperation with industry stakeholders. Jani's background is in public innovation funding and in ICT and digital business companies of various sizes, from listed to start-ups.
Jarkko Pellikka is the leader of Nokia's industrial 5G and edge computing initiatives and he has extensive experience in technology research, innovation ecosystems and commercialization of innovation. His experiences and thoughts have been published in several scientific international journals and books.