Match XR 2021 is spread over two venues in AltspaceVR: you can network in the VR Pavilion Finland, or teleport to the Amphitheather to listen to panels and presentations.
VR Pavilion Finland was handcrafted during the summer of 2020 to host Match XR and future events in Virtual Reality.
Located in AltspaceVR, it's a beautiful, otherworldly and versatile venue that is inspired by the Nordic midnight sun, expressionism, surrealism and endless creative potential of VR. It couldn't exist anywhere (else).
The main pavilion has an open community area for networking, smaller special meeting rooms upstairs and a teleportation zone into partner worlds on the ground floor.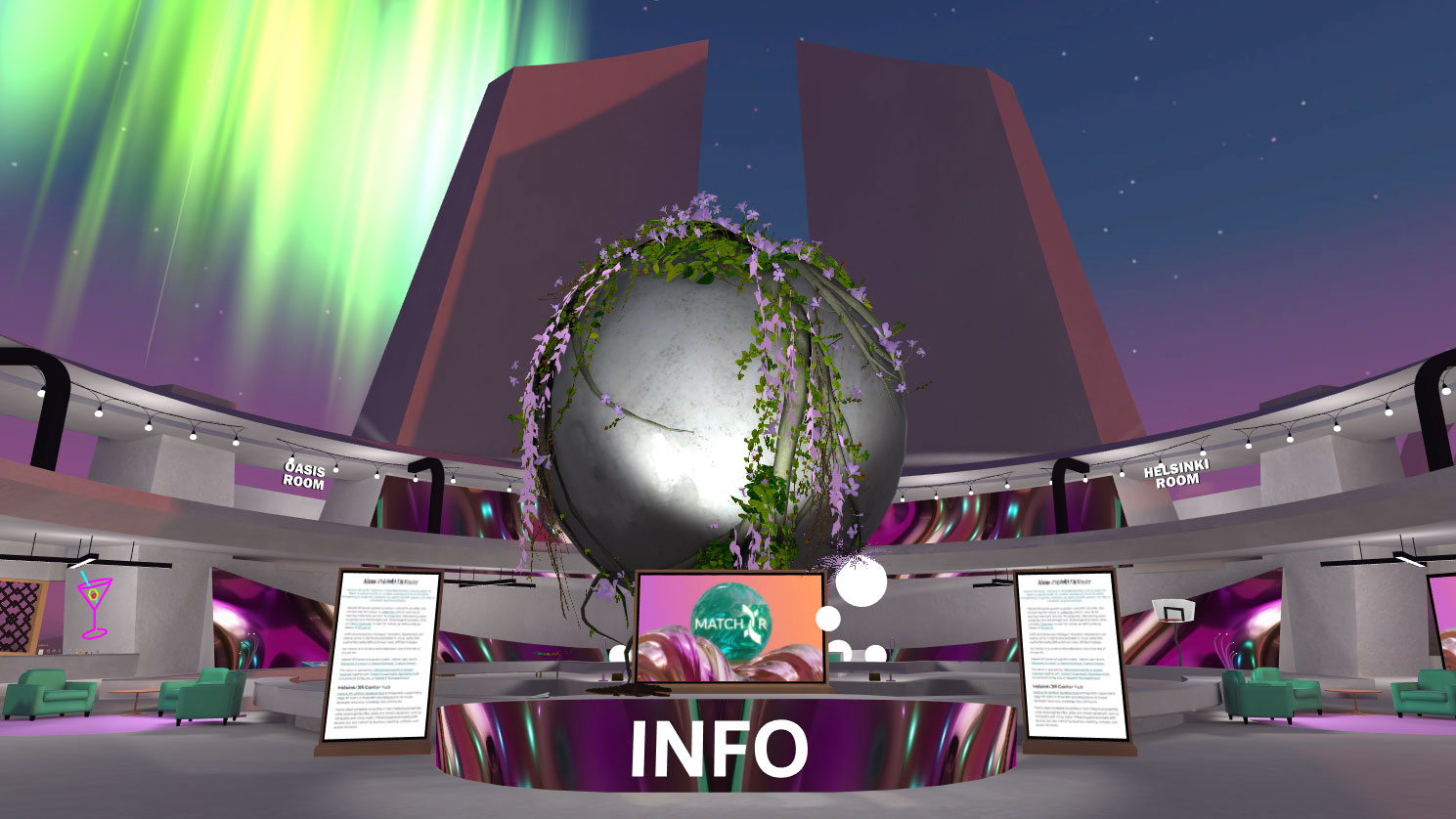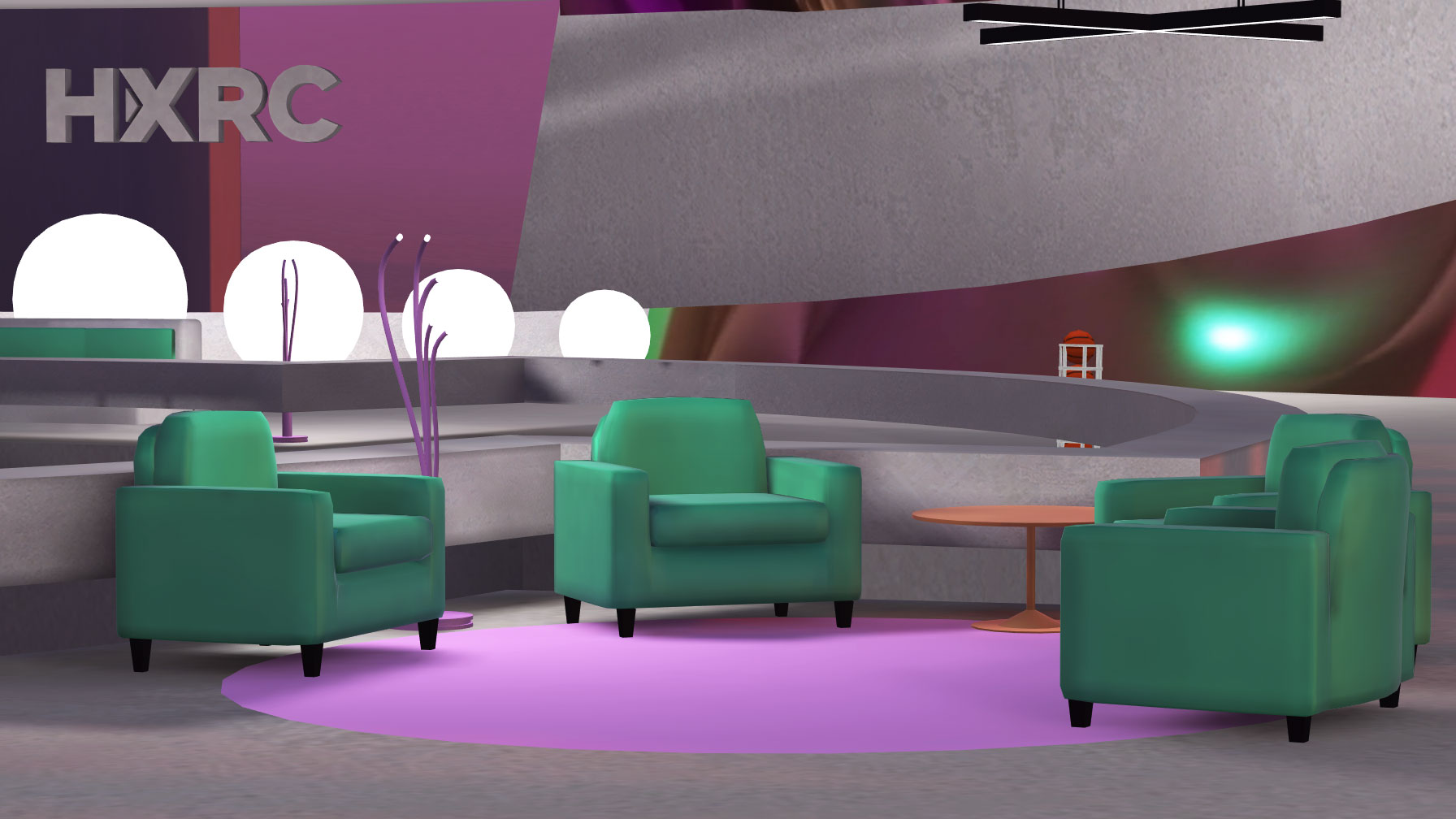 The main program happens at the beautiful amphitheatre, and it is something you do not want to miss. At Match XR 2020 you can hear what innovative Finnish XR companies, artists and scientists have created, and chat with them face-to-face after presentations.