Match XR 2021 is spread over two venues in AltspaceVR: you can network in the VR Pavilion Finland, or teleport to the Amphitheather to listen to panels and presentations.
You can also teleport to Partner Worlds, which showcase the works of our collaborators!
VR Pavilion Finland was handcrafted during the summer of 2020 to host Match XR and future events in Virtual Reality.
Located in AltspaceVR, it's a beautiful, otherworldly and versatile venue that is inspired by the Nordic midnight sun, expressionism, surrealism and endless creative potential of VR. It couldn't exist anywhere (else).
The main pavilion has an open community area for networking, smaller special meeting rooms upstairs and a teleportation zone into partner worlds on the ground floor.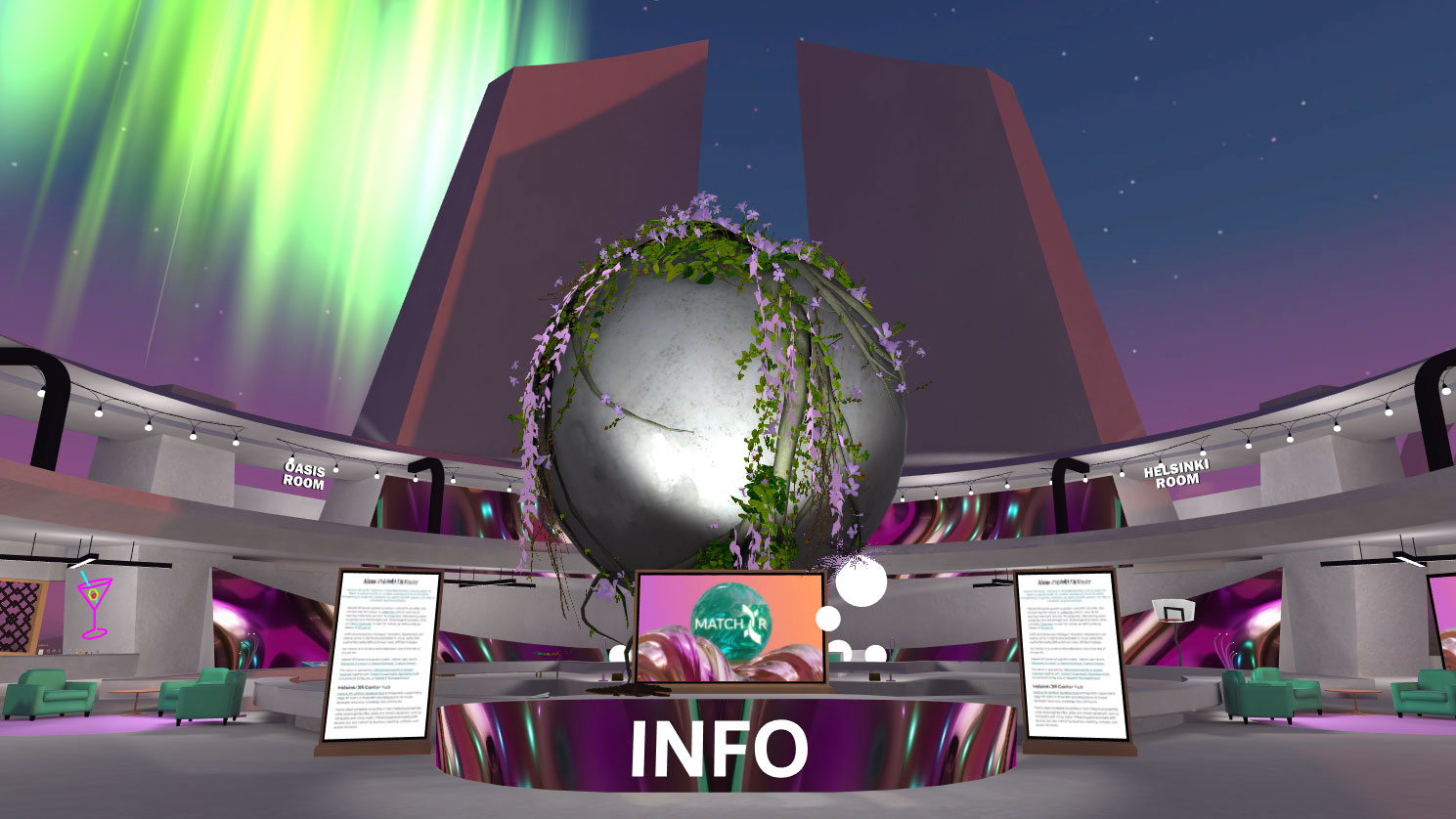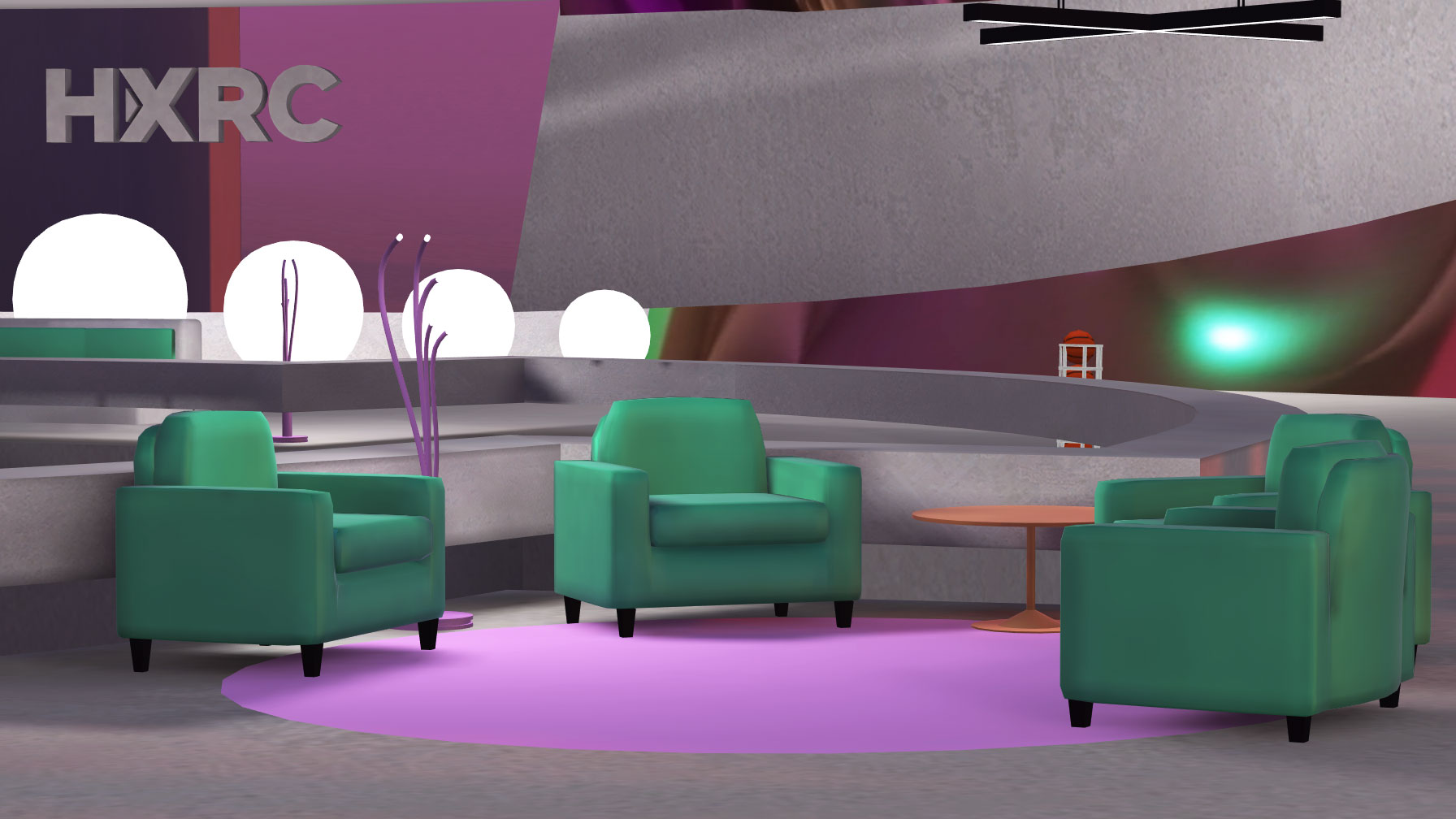 The main program happens at the beautiful amphitheatre, and it is something you do not want to miss. At Match XR 2020 you can hear what innovative Finnish XR companies, artists and scientists have created, and chat with them face-to-face after presentations.
Since Altspace supports community created environments, with Match XR 2020 we decided to encourage our partners to let their creativity flow and create their own amazing VR worlds into Altspace, which were then linked into our main hub's expo area via teleport. It's an experimental take on virtual exhibitions, and all the worlds remain linked to our venue and freely accessible for all Altspace users – also after Match XR 2020 event. Partners has had the choice to either use space templates and world editor tools of Altspace – or go all in, impress, design and upload their own Unity scene!